GORILLA – A health promotion programme by Schtifti Foundation provides information, videos, and competitions with prizes for kids and young adults. The GORILLA website had to be adjusted to a new strategy, streamlined, and optimized for the target group.
GORILLA had a website dated from 2010. It was packed with information and the mechanism for winning prizes was bound to earning points.
The main goal of the website's new release in 2013 was to present the programme in a much easier way. Therefore, the information was cut and downsized. Another important point was that the website should be easily adjustable and dynamic.
What we did
Visual redesign based on guidelines of Schtifti's Corporate Design
Implementing responsive design to enable multi-device readability
Custom Youtube-Integration
Consulting on facilitating processes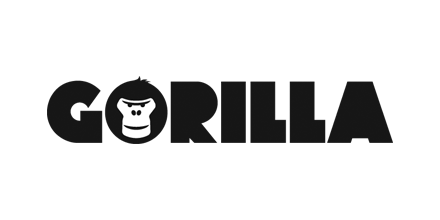 Type
Website
Client
Schtifti Foundation
Services
Design, Frontend, WordPress
Website
http://gorilla.ch/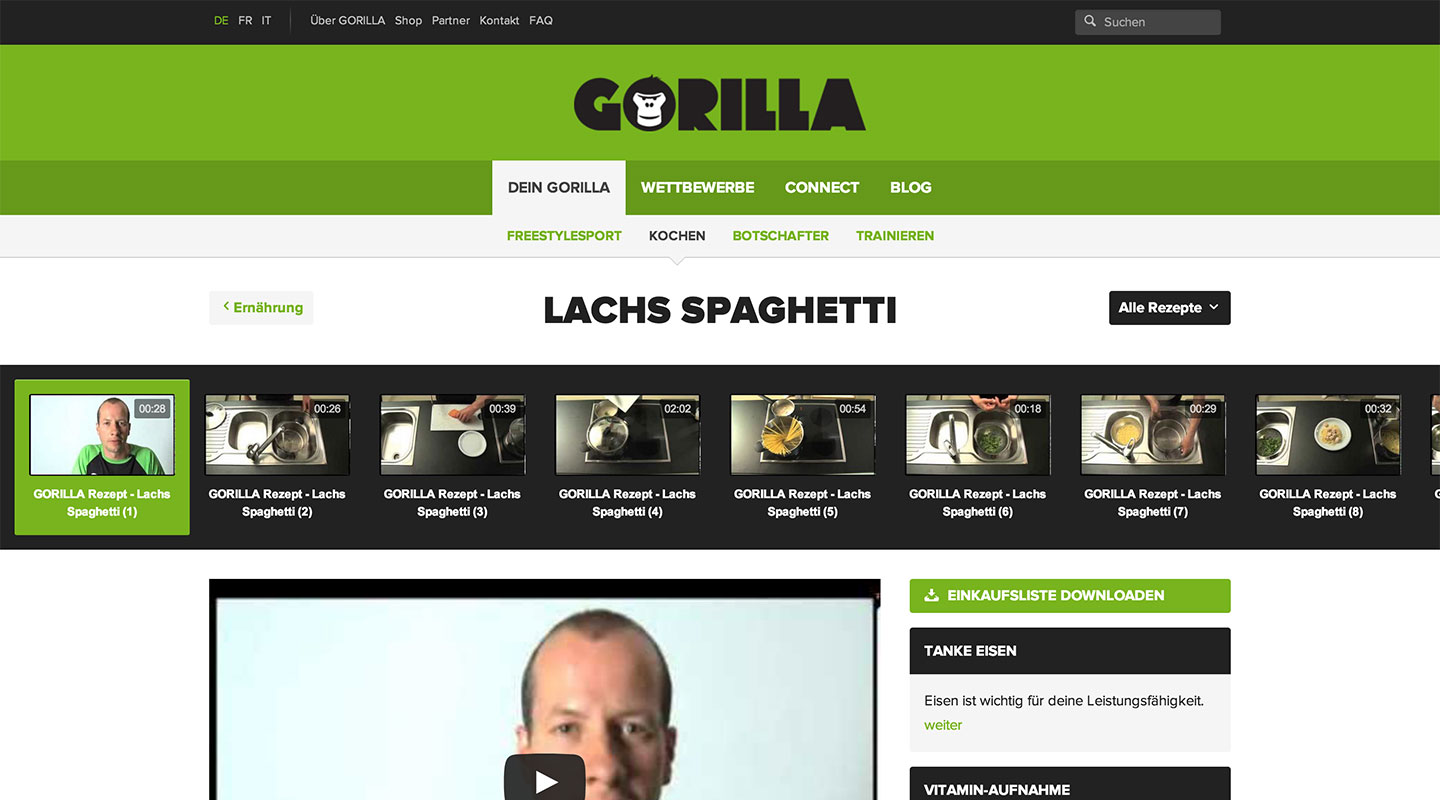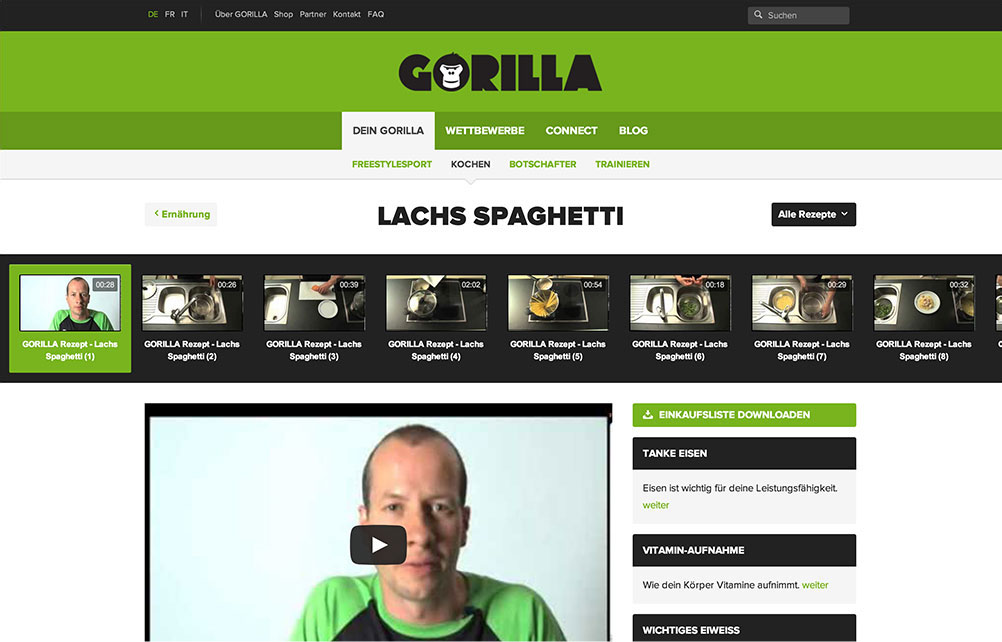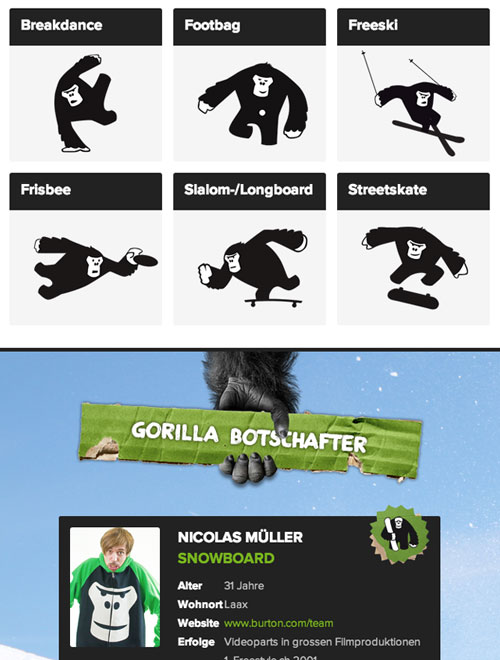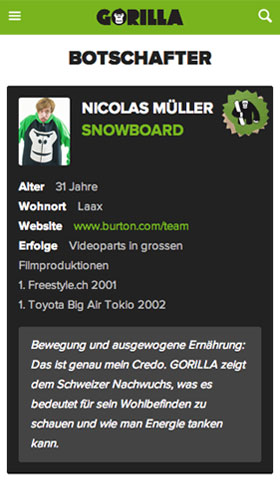 What our client has to say: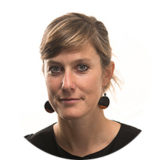 Kathrin Steiger, co-CEO of Schtifti Foundation

Stefan Velthuys, the project leader from required+ managed the whole project very efficiently and highly professional. He knew how to perfectly combine our needs with the needs of our target group and his consulting payed regard to our extremely tight financial situation at all times. Working with him and the whole required+ team was always straightforward and target-aimed.