Online calculator for the advertising industry
Traffic Media, Zurich public transport (VBZ)
To enable advertising customers of the Zurich public transport (VBZ) to plan their advertising campaigns easily and online, we have designed and developed an online calculator for advertisement on trams and buses.
Initial situation
The trams and buses in Zurich, Switzerland are in heavy use. So it makes sense to use them for advertising purposes. Of course there have been advertisements on or in public transport for a long time, but how do you best communicate these possibilities? And how do you get an idea of the costs that advertisers incur? These are the questions that occupied us when we designed and implemented an online calculator for VBZ TrafficMedia to answer exactly these questions.
Our solution
We had already developed an Ad-Calculator solution for the public transport in cities like Basel, Geneva and Lausanne. In order to make it work for Zurich, there were new challenges to be solved.
The corporate design of the city of Zurich has clear guidelines, which we have strictly followed. The Ad-Calculator had to be visually integrated within the City of Zurich's existing website to provide a consistent user experience for end customers. Technically, however, the website is independent and based on WordPress. To clearly show website users that they are browsing on the Website of VBZ, we integrated the header and footer from their corporate website. The content area can be completely maintained by the VBZ TrafficMedia team and relies on our solutions for displaying the information.
With VBZ Traffic Media, as with most of our customers, we maintain a long-term relationship. We support them as follows:
Needs analysis
User guidance concept (UX design) & navigation
Content concept & information architecture
Responsive Design for all end devices
Implementation of the user interface design (frontend)
Online calculator for advertising clients
WordPress plugin "Ad-Calculator" specially developed for the customer needs
Support & Maintenance
The solution in detail
Making opportunities visible for advertising customers
First and foremost, advertisers should be able to get an idea of how they want to carry out their planned campaign. For this purpose there are different pages on which the variety of the advertising formats are presented.
Compile a campaign
Once users have decided on one or more advertising formats, they can use the online calculator to calculate how much the planned campaign will cost. There are different options depending on the advertising format. In the following video, the calculation of a campaign is visualized by means of the roof advertising for tram. Users can simply select the desired vehicle and format, determine the running time and the costs are displayed.
Shopping basket for campaigns
A campaign usually consists of several advertising formats, which is why the online calculator offers the possibility to add the desired configuration to your own campaign. For example, a roof advertisement can be calculated in combination with posters on newspaper boxes. In the campaign overview, which works like a shopping cart, the advertising customers thus receive a clear presentation of the selected formats and can directly request an offer. With this online calculator, the entire booking of advertising with VBZ now takes place digitally.

The VBZ itself can maintain the various advertising formats completely independently, add new ones or adapt existing ones. For this purpose we have developed a WordPress plugin "Ad-Calculator", which allows to put together the most different configurations or even to generate completely new formats including options easily and quickly via Importer.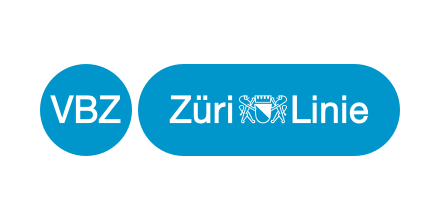 Type
Ad Calculator
Client
VBZ Traffic Media
Services
Design, Frontend, WordPress
Website
https://trafficmedia.vbz.ch/