A team retreat off-the-grid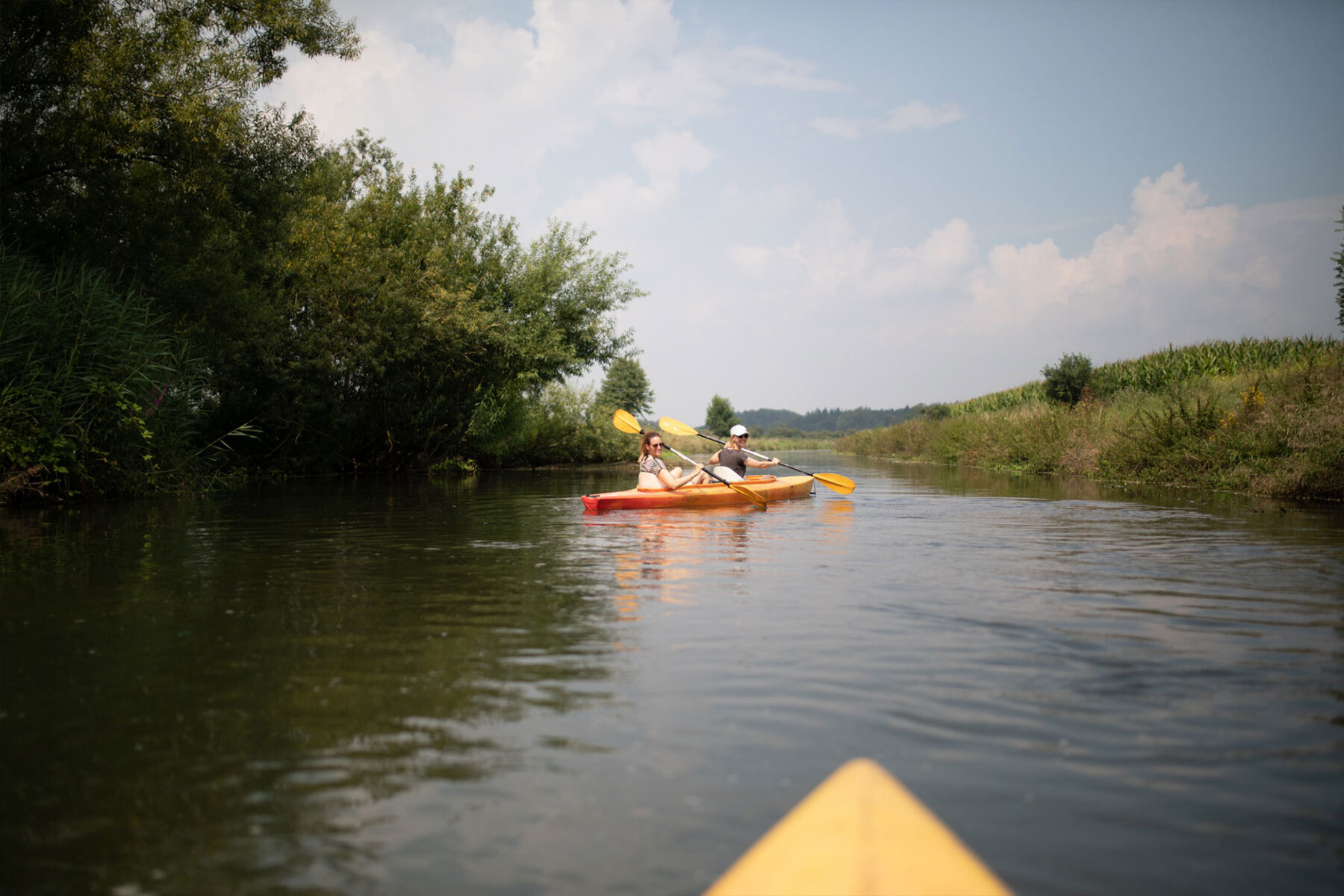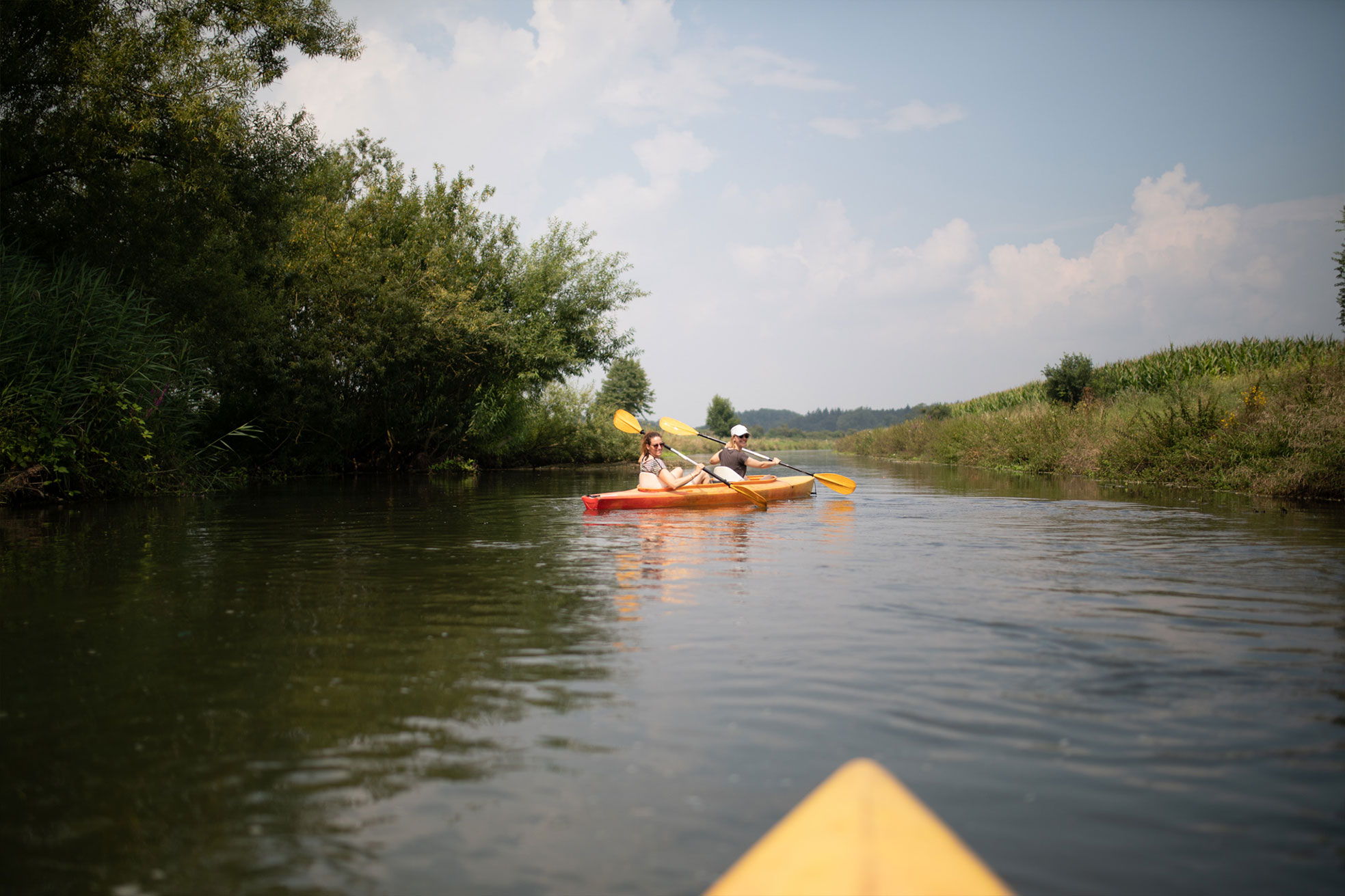 Our international team has not been able to meet completely for over two years. The restrictions of the pandemic have stood in our way so far. The newest team members, including myself, have not yet had the opportunity to meet all of us in person. In August 2021, we planned a retreat in a villa in the countryside of North Rhine-Westphalia, Germany. With many team activities and focus on our job platform, we were busy for a week – could everyone come?
We should meet somewhere in the middle – that's why we chose a large house in the town of Issum in Germany as the location for the long-awaited team retreat. In the region between Düsseldorf and the Dutch border with as few distractions as possible, we spent quite some quality time and enjoyed being together. The old villa from 1914 with more than enough bedrooms, a huge garden, a barn with countless games, was perfect for our plans.
Travel
Day 1: The journey was individual. Some of us shared the same route from Basel by train to Cologne, where Dominik, who lives in Cologne, met us. I, travelled from my new home Locarno, Ticino directly via Frankfurt. Paschi came from the north (Schwerin) by car and already received the key for the villa, which was waiting for us on Monday evening. There was still time for dinner in an authentic restaurant in Issum before we retired to our rooms.
Focus on Freshjobs
Day 2: After an extended breakfast, we met in the spacious living room of the villa for the distribution of the first tasks. We usually set a focus theme for each retreat and then all work together towards a goal. This time we had chosen the theme Freshjobs. Freshjobs is our side project, with which we have been sponsoring the Front Conference in Zurich for 10 years. For each conference, we think of something special that we could do on site. This time we have come up with a lot of ideas. Interviews with the co-sponsors, which will be published in the Freshjobs magazine, new flyers with funny slogans and memes, our sticker sheets with a new design and, to top it all off, a new website dedicated to the conference that combines the latter elements. The website with the slogans, memes, quotes and current jobs of the sponsors will appear on a TV screen at the entrance of the Conference on 26/27 August.
With the goal in mind and a clear distribution of tasks, we worked diligently until well after midday. When hunger made itself felt, Velthy served us pesto pasta. In the afternoon we took a longer break and enjoyed playing table tennis and football.

Triathlon and turnip greens
Day 3: For Wednesday we had organised a classic team event: The triple competition of axe throwing, archery and javelin throwing. It was fun to try out unknown things that you don't do in everyday life. And luckily we take everything with a pinch of humour and the triathlon with prize-giving was not meant to be quite so serious. Nevertheless, it must be mentioned that Dominik and Paschi in particular did extremely well in all three disciplines.🏆
After the triathlon we walked to Holland and then returned to the villa where we again worked on the focus project and daily business. In the evening we ate in a beautiful garden at the Baerlaghof farm café and restaurant. In keeping with today's theme of trying new things, there were, for us Swiss, some curious combinations on the menu. Dishes that we didn't even understand from their names. For example, Reibekuchen (potato fritters) with brown bread and turnip cabbage. We had imagined Rösti with pumpernickel (and butter?) and some carrots. But in fact the turnip cabbage was sugar beet syrup, the Reibekuchen was made of potatoes, but not our Swiss Rösti, and the bread was just somehow inappropriate. How exactly this should have been eaten remains a mystery to us (me and Karin) to this day. Our German colleagues just laughed at us 🙂
Luckily it was holiday time and our clients were busy elsewhere. The region around Issum is in the middle of a lack of cell connection, so internet was only available in the villa. This was a good side effect to spend even more time together.
Paddle and pedals
Day 4: The early risers provided us each with fine fresh bread rolls. Especially on Thursday we were happy to make a packed lunch out of it, because we spent the day cycling and kayaking along the Niers. We started at Kalbecker Forst, from where we cycled for about 1.5 hours through woods and meadows until we exchanged our bikes for two-person kayaks at the Schloss Wissen landing stage. With our excellent kayaking skills, we were back in less than the planned 2 hours.
After a day in the sun, we ended our last evening together with a barbecue in our own garden. And today, of course, a round of our new favourite card game Frantic was not to be missed.
Back to the hipster food
Day 5: Before we all went our separate ways, we treated ourselves to the only good oat latte (for me at least ;)) this week at brunch in the Esszimmer. Then Paschi drove us to Duisburg where most of us took the train back to Düsseldorf. Karin went straight back to Zurich as she had a bike event on Saturday and Velthy travelled on to Holland from where he worked the following week. Dominik, Ulrich and I enjoyed the culinary delights of Düsseldorf's Little Tokyo, Europe's largest Japanese community. About 11,000 Japanese live in the state capital, so there's everything to make Japan fans' hearts beat faster. Since all three of us had already been to Japan and broadened our horizons with ramen, tonkatsu and okonomiyaki, it was especially nice to enjoy Japanese food together after such a long time without travelling. Ulrich went on to Belgium for his holidays the next day and Dominik went back to his hometown of Cologne. I stayed in Düsseldorf for the weekend to enjoy the city life before I went home to Ticino.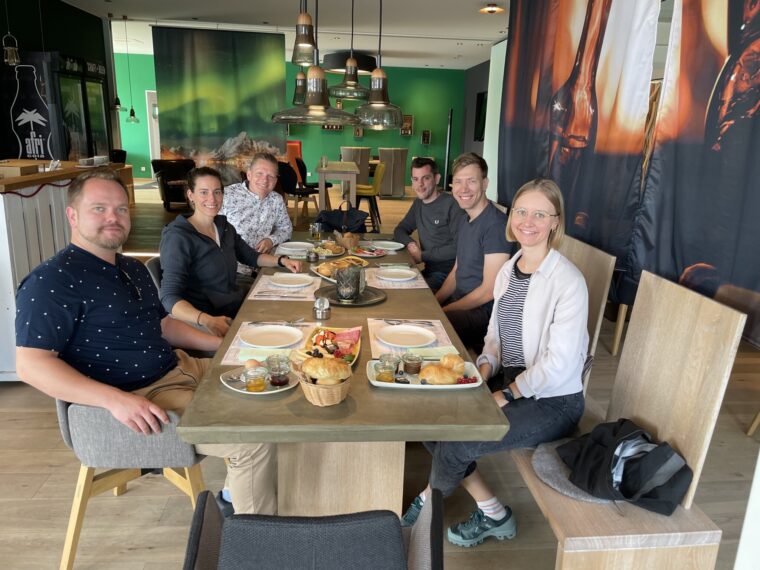 This time, too, there was a certain amount of uncertainty in the planning, but by now we had got used to it and knew that we would do everything we could to spend time together in person. Fortunately, everything worked out great! For me it was the first time in a retreat with almost the whole team and it was so much fun. The uncomplicated nature of my team members, living together, cooking together and fun exchanges in table tennis, football, darts and card games were perfect to get to know each other better in an informal way outside of work. I am already looking forward to the next time. You can see more from our retreat on our Instagram highlights.

PS: Did you find out if everyone was there?