A birthday party above the rooftops of Athens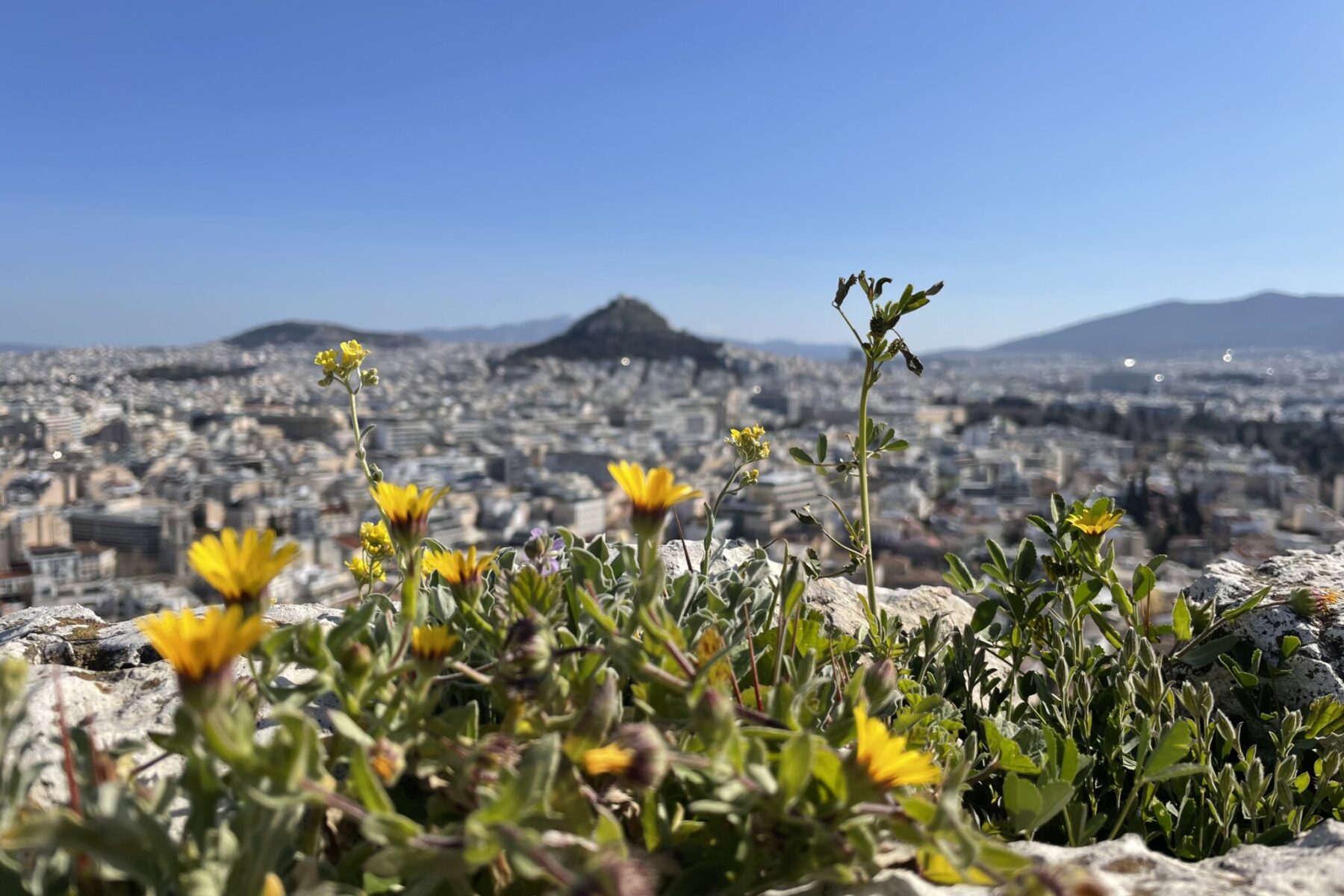 This year, our whole team met already in April for the WordPress Conference Murten in Switzerland. Inspired by the community and that we can now meet again at such events, we were full of anticipation for WordCamp Europe (WCEU) in Athens.
Reason to celebrate
20 years WordPress
In Athens, we celebrated with the community the 20th birthday of WordPress 🥳
What started as a simple blogging platform has evolved into a versatile content management system, used from small blogs to large enterprise websites. WordPress has established itself as one of the most popular and widely used solutions on the web, and we're proud to have been a part of the open-source community for 10 years as a company. Happy Birthday!
The 10th Edition of WCEU
It was also the 10th year of WordCamp Europe. WordCamps take place throughout the year in various cities around the world, driven by the local community and volunteers. Ten years ago, the first WordCamp Europe was launched in Leiden. Since then, there has been one every year in a different city – except for 2020 and 2021, when no events took place on site due to the pandemic and were therefore held virtually.
As a freshly founded required gmbh in 2013, we attended this great event in Leiden and knew right away that we would be a part of the open-source community with our company. Since Leiden, we have been present at every WCEU. Among others, we have held talks or workshops at the following WordCamps:
WordCamp Europe 2023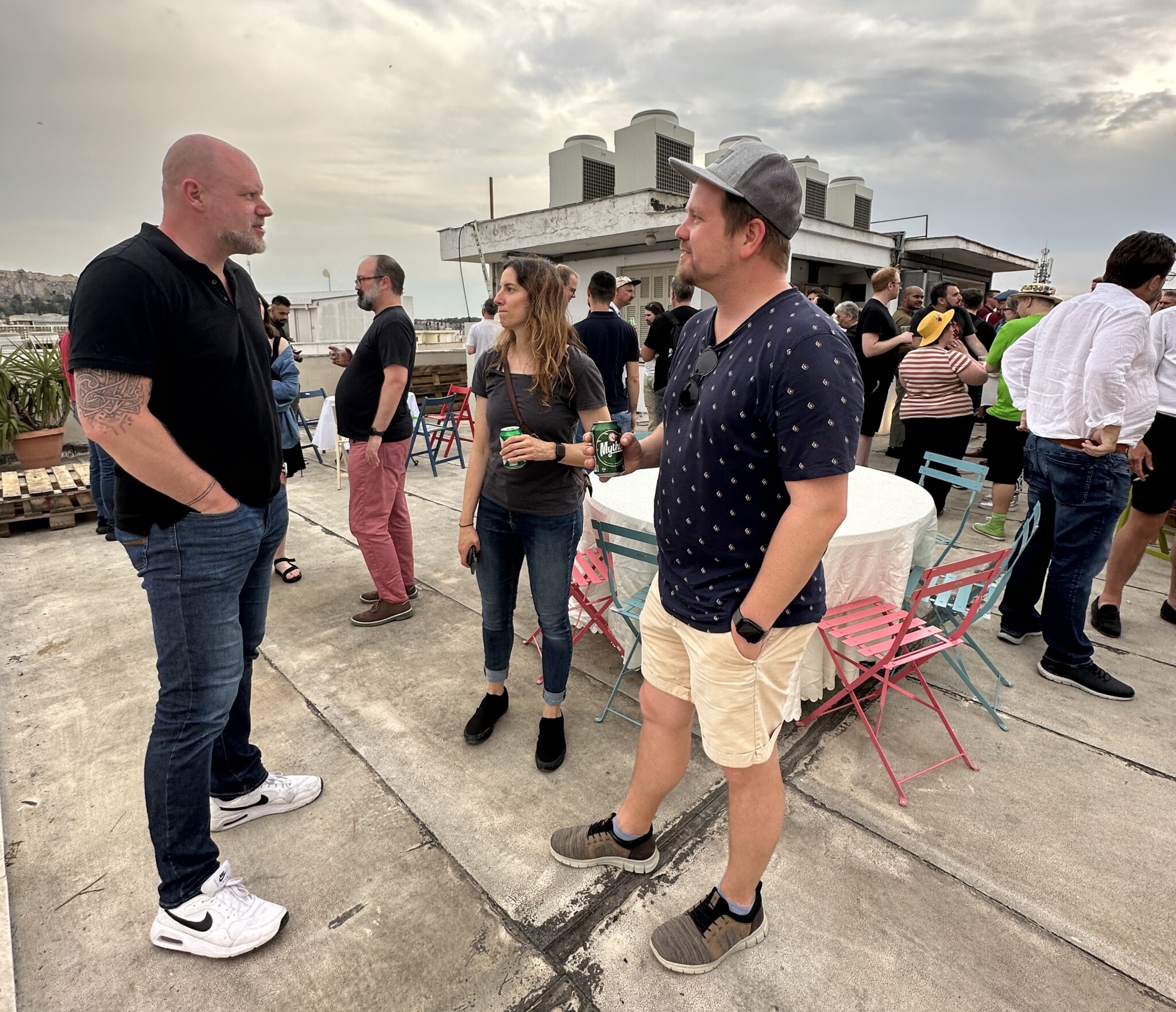 2545 participants from 94 countries attended the WCEU 2023 in Athens. The venue was perfectly suited for such a big event. With 3 tracks running at the same time, many workshops and sponsor booths, there was a lot to experience. The food was also excellent, and we rounded off each lunch with prunes for dessert.
Although there were so many attendees, we passed many familiar faces from the community that we had not seen in person in previous years. The pre-events we were invited to were also helpful in meeting old friends from around the world. The conversations at the rooftop parties were very refreshing and inspiring.
Contributions
Thursday was Contributor Day. Because a WordPress conference always starts with a day where the community comes together to work on WordPress (make.wordpress.org). Meanwhile there are 20+ teams in the areas:
Core
Mobile
Polyglots
Documentation
Plugins
Meta
Test
Marketing
Hosting
Operverse
Design
Accessibility
Support
Themes
Community
Training
TV
Cli
Tide
Photos
Sustainability
This year Dominik and Jeff have been actively involved. Jeff in the accessibility team and Dominik in the polyglots team. As a core committer, Dominik also did his "duty" and committed a contributor's patch directly to WordPress. In addition, WordPress can now be translated and used in Valencian.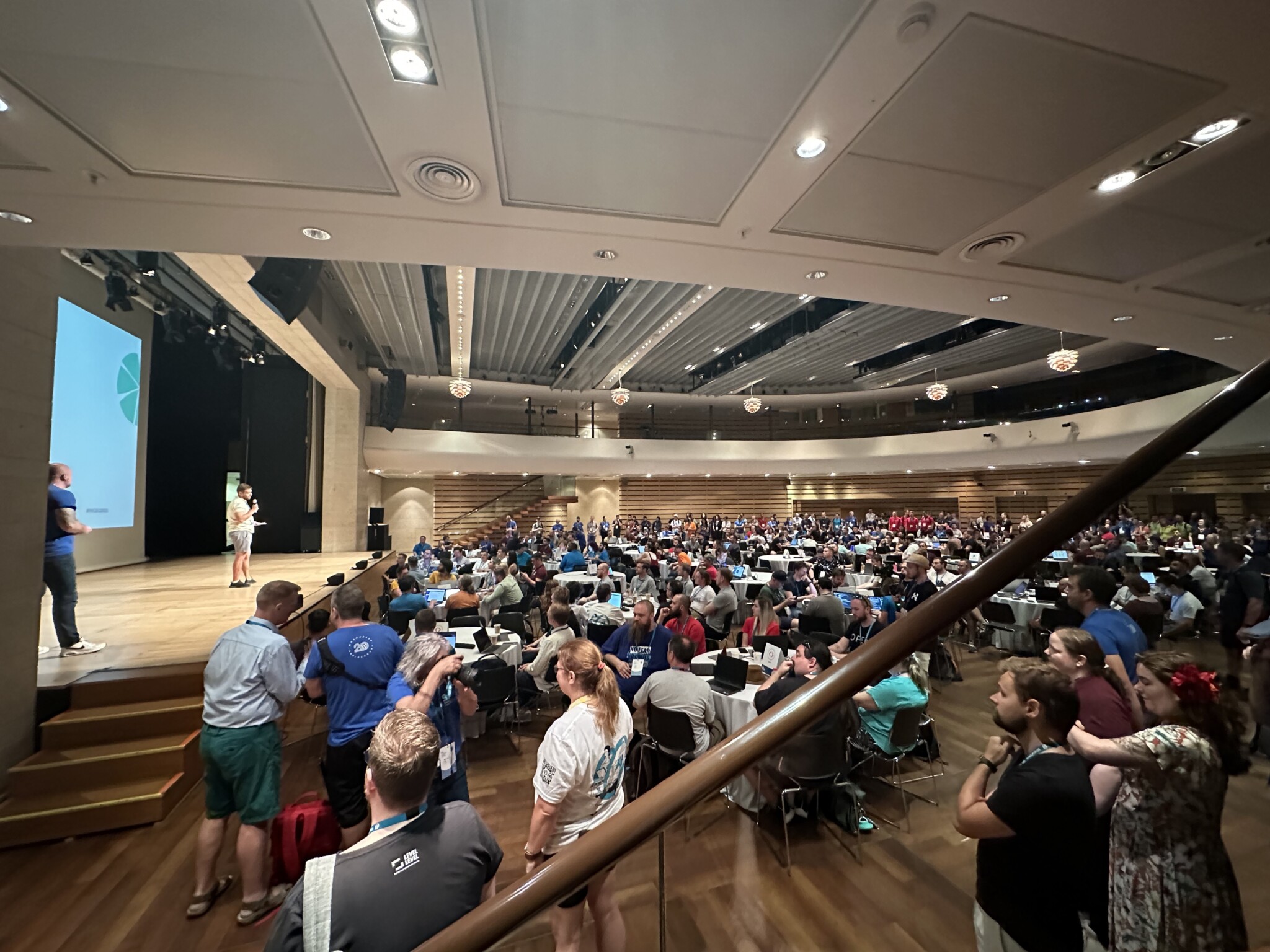 My personal contributions over the past few years have been mainly as a WordCamp organizer and speaker, sharing my knowledge on UX design and business topics.
Since running a company also means taking care of clients and organizational stuff, Velthy and I stayed in our Airbnb that Thursday, working on client projects and planning them.
But over the course of the week, all four of us also uploaded photos to the WordPress Photo Directory, the open-source photo database for WordPress – a very different way to contribute.
Jeff to his first WordCamp Europe:
It was cool to immerse myself in the WordPress community in Athens – or WordPress "family" as many call it. I've been working with the system for just under a year, and I didn't realize before how important this social factor is for WordPress. I quickly realized that old acquaintances and friends meet here.
Through the Contributor Day, I could understand how the open-source software is constantly improved by many volunteers from all over the world. And I was able to learn how I too can make my contribution. That was a lot of fun. And, as we all know, this is the best way to learn.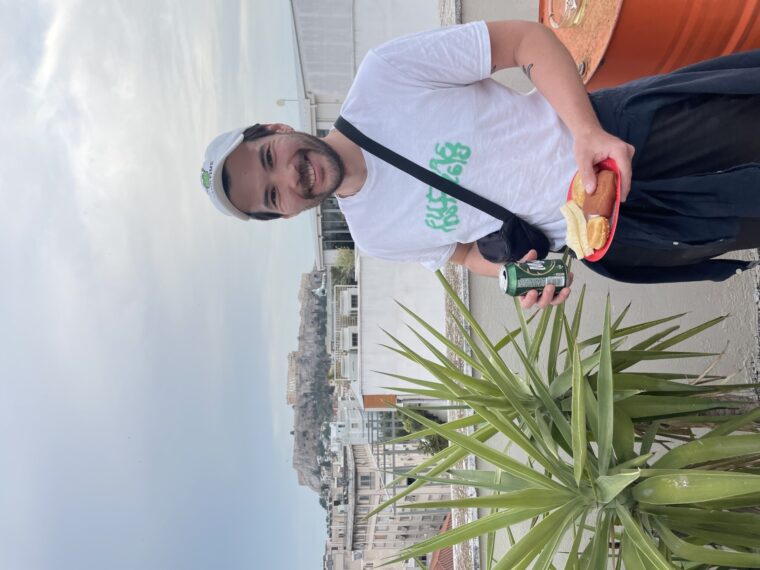 Mini Company Retreat
At the same time, we used the trip to Athens to meet some of our remote team. By spending a week in the same Airbnb, it turned into a mini-retreat with good conversations, co-working sessions and good food and rooftop bar drinks. Because the place where our Airbnb was located is called Gazi, with a high nightlife density. We really enjoyed the city of Athens and the prominent Acropolis was always in view.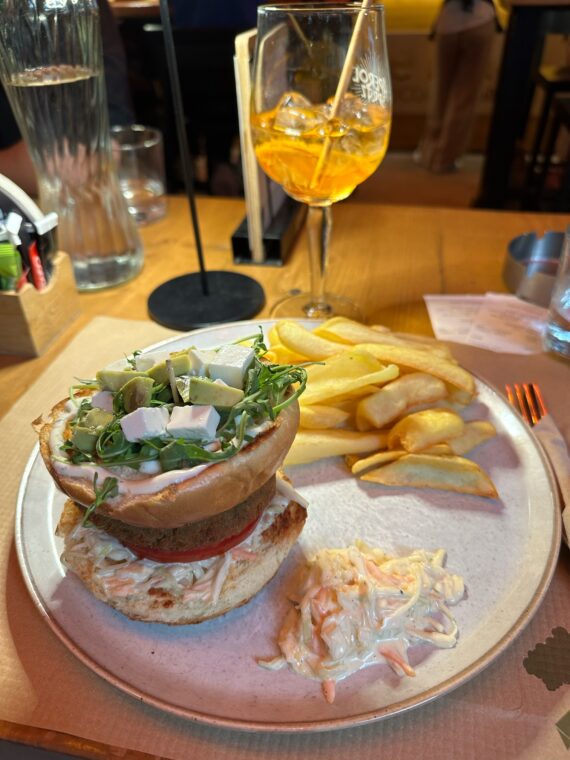 Sightseeing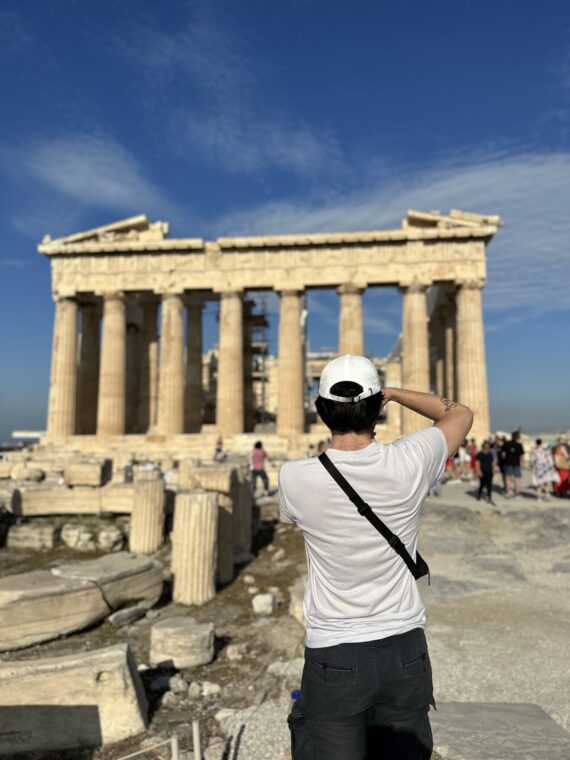 Because of my short kept four days trip in Athens, I was unable to do a lot of sightseeing, and therefore I only saw the Acropolis from far. But Dominik and Jeff photographed it for me.
Velthy was already in Athens last spring – before he knew that WordCamp 2023 will take place there – and therefore had checked most of the sightseeing off his list beforehand. Inspired by the talks, he felt like coding in cool cafés around town. He wrote about it in the post Building Web Apps with AI: A Designer's Journey with Chat-GPT.
We are looking forward to WCEU Turin 2024
The next WordCamp Europe will take place in Turin, Italy. Since our Corina lives in the south of Switzerland, we plan to gather there and then some bike enthusiasts from our team will travel from Locarno to Turin by bicycle.
We are excited and looking forward to next year!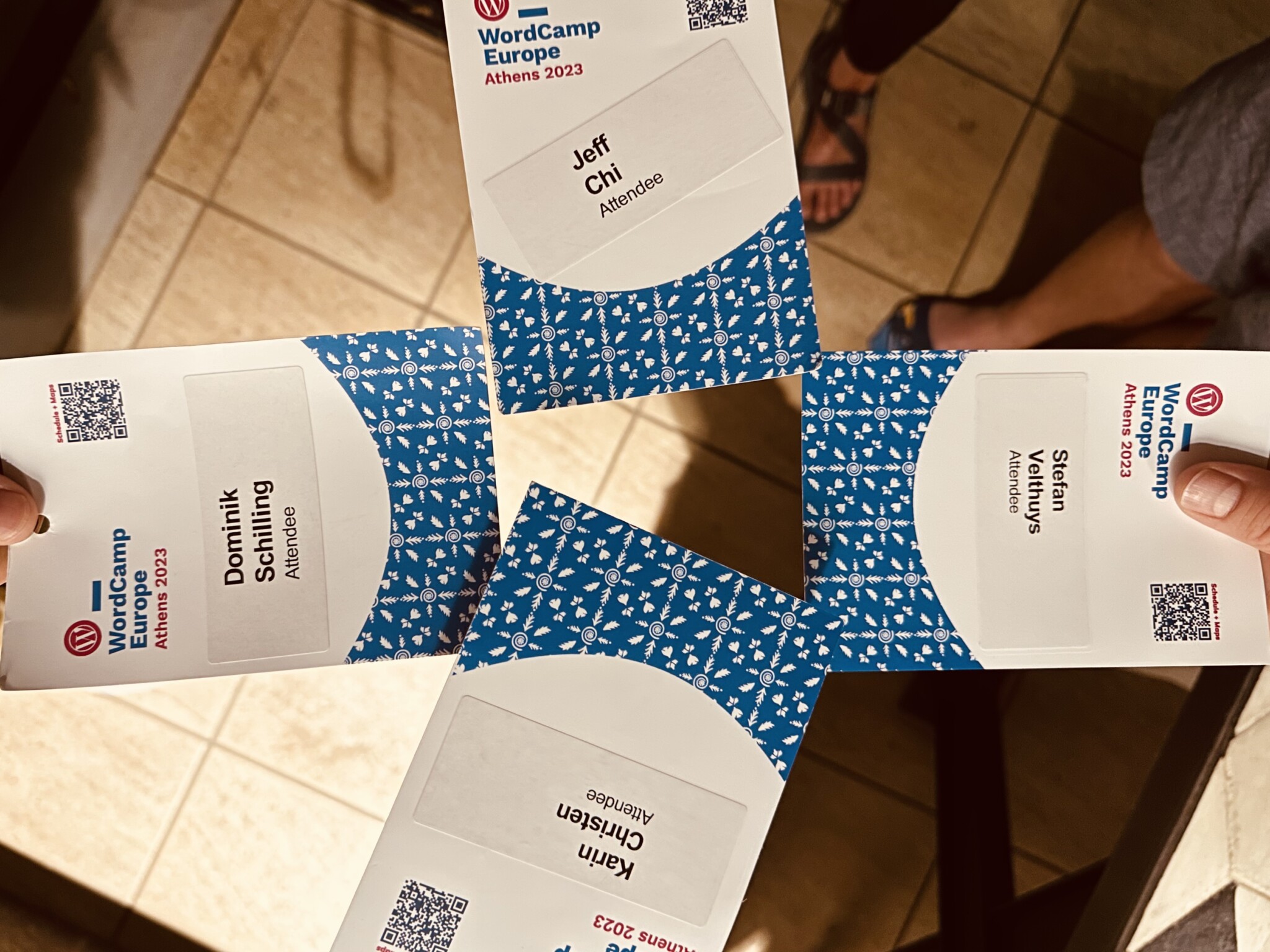 Related Articles