Working remotely in Basel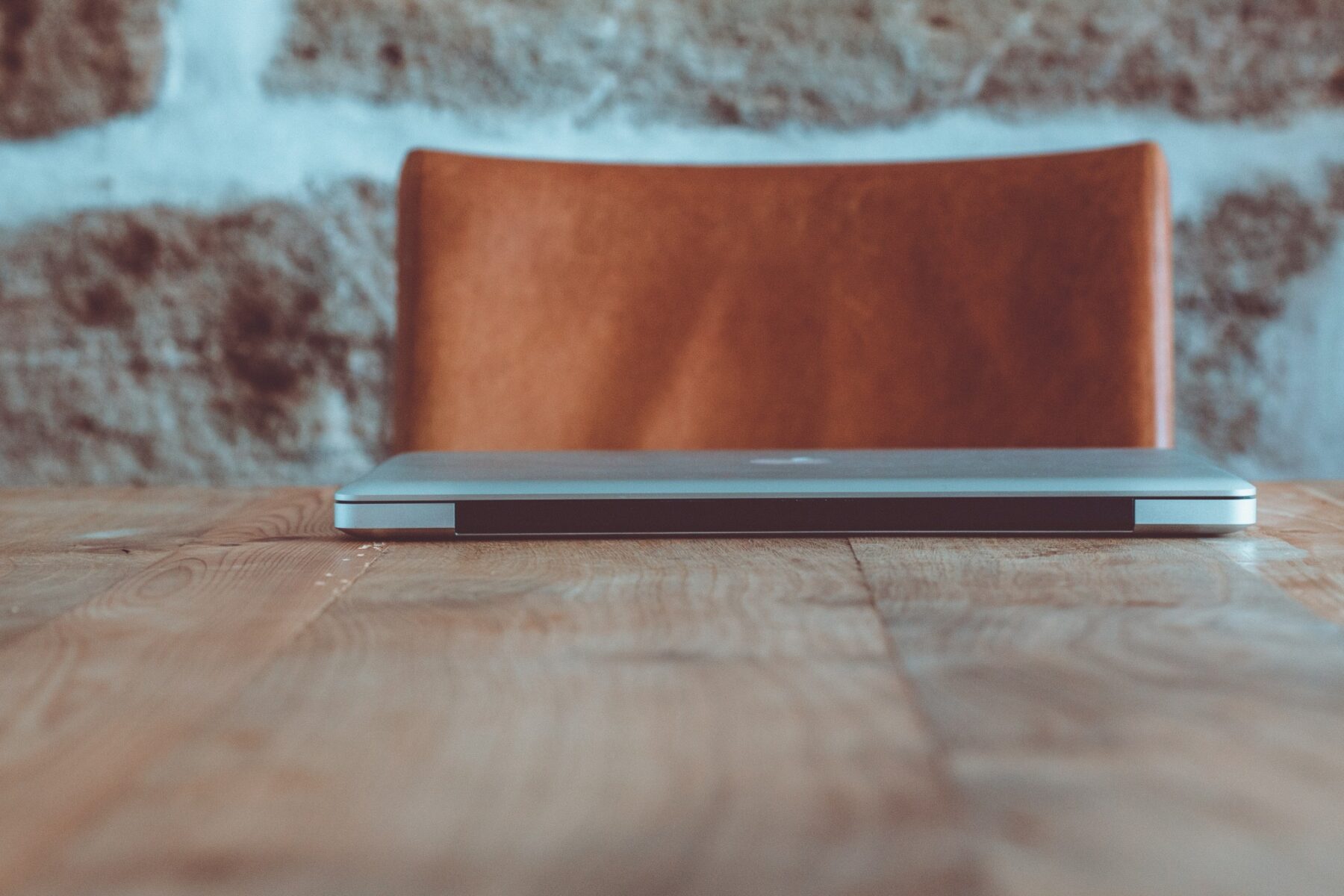 Having newly moved to Basel in September last year, I had to find new places to work from. As at required we work remotely, I am not forced to go to one of our offices. Each of us works from their home office or has an office in their city.
Working from home the whole week was not really for me, that is why I like to go out of the house, to be around people and let myself be inspired. Around the last 10 months I have been visiting and testing different co-working spaces and cafés to find a place where I feel comfortable and where I am productive. Here is a summary of my experience.
Requirements of a productive work space
Normally having a good WiFi connection is a priority when I am not working from home. This is especially important when I am abroad. It is not such a big concern, though, when I am in Switzerland. Because I have an unlimited mobile data plan provided to me as part of the mobile package. So in Basel I am still be able to connect to the internet without WiFi. More important for me is to have power for my laptop, as the battery does not hold out more than a couple of hours. That is why I am looking for a power outlet wherever I am. Additionally the place naturally should be comfortable and not too noisy. Below is a list of, in my opinion, the best co-working spaces and cafés in the city of Basel.
Overview
To get an geographical overview of the mentioned cafés and co-working spaces I put a map together. The blue cups are café's and the green laptops are the coworking spaces. The gray laptop icons are the co-working spaces under construction.
---
Café
Cafe are a great place to get some work done and be able to get a coffee or something small to eat. As I am not a coffee aficionado I won't be rating the cafe's on their coffee. The coffee or tea costs around 5 to 5.5 CHF which is more then what I pay in Thun.
Café del Mundo
One of the first café that I went to was "Café del Mundo". It a small cafe based in the Gundeli district of Basel, not far from the train station.
Size: Small but not tiny
Wifi: Free
Electricity: Limited availability
Seating: Tables and high chairs with view on to to road.
---
Residenz Café Südpark
This is cafe and restaurant within an old people's home but this is a great place to work from during the morning till lunch service. Most of the time I have been the only person which is great when you need a quiet place to make calls.
Size: Around 15-20 Tables (Less one lunch service prep starts at around 10:30)
WiFi: No WiFi
Electricity: A few power sockets
Seating: Normal chairs
---
Café Vonlanthen
I have only been to "Café Vonlanthen" only once because it is not so close to where I live. It is a really nice cafe with balcony overlooking the river Rhine. You order at the front and then they bring your order to the cosy lounge.
Size: Small, around five or six small tables
WiFi: Free
Electricity: A few power sockets
Seating: Comfortable leather seats
---
LaDiva
A cafe in Gotthelf that I like to visit is "LaDiva". It is cosy cafe which is opens in the week from 8am till 10pm. They also have great Flammkuchen if you are a bit hungry.
Size: Small, around six or seven tables.
WiFi: Free
Electricity: A few power sockets
Seating: Wooden chairs
---
frühling
If you are in Klein-Basel then you should visit "frühling". It is also one of the top brunch spots in Basel.
Size: Meidum, around 10 tables
WiFi: Free
Electricity: Only two places
Seating: High chairs, normal chairs and low seating
---
Markthalle
Markthalle is a hall, near the main train station, with multiple food stands in the center. It has a type of lounge to sit inside and seating outside. There is also a Finkmüller where you can get coffee. I don't really like to work from there as it smells from the food stands.
Others: Finkmüller, Jêle Café, Unternehmen Mitte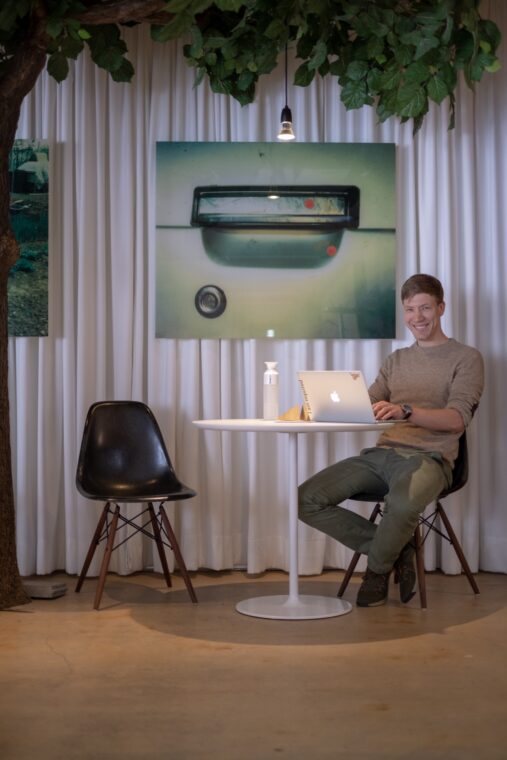 Co-Working
There are quite a number of co-working spaces in Basel. These are a few that I have worked from and liked. All of the prices are with VAT.
RHIZOM
A medium sized co-working space in Heuwaage is RHIZOM. They have different sized meeting rooms.
Day Pass: 32.30 CHF
Monthly Pass: 570.80 CHF
Opening times: Weekdays 8:30 – 18:00
Meeting rooms: Large 6 person room & a small 2 person room
Special: Free fruit & 1 hour free meeting room use every day.
---
Hyve
A quite new co-working space in the Gundeli district is Hyve. It is on the top floor of a youth hostel. It is one of the more smaller co-working spaces that I have visited. You can work for free at the café in the ground floor. Has a cool little phone box type room to make calls.
Day Pass: CHF 25
Monthly Pass: CHF 350
Opening Times: 24 Hours
Meeting room: a 4 person and a 6 person room
Special: Access to showers.
---
Dreispitz Co-Working
Job Factory IT run the Dreispitz Co-Working space. I have worked from here a number of times. It is large open office setup with height adjustable desks and ergonomic chairs.
Day Pass: CHF 20
Monthly Pass: CHF 350
Opening times: As a member, you have 24 hour access
Meeting rooms: A large meeting room for 16 people & a teaching room with computers for all attendees.
Special: Nextdoor is where the new building for my university (FHNW) is being built
---
Coworking Nike Basel
I just stumbled across this co-working space by accident. It is a nice relaxed working space with a different areas where you could work from. If you get a minimum of four day passes a month you can spread the total time across multiple days which I find great.
Day Pass: CHF 35
Monthly Pass: CHF 400
Opening times: As a member you have access outside the opening time of the Nike Store.
Meeting rooms: Coaching room and a room for 8 people
Special: Showers and a space to workout
---
Opening Soon: ImpactHub Basel have gotten their building in Dreispitz and have started renovations. They plan to be ready at the end of the summer.A new co-working space Wörking is planned to open up at the end of the summer near St. Johanns-Gate.
Conclusion
Sometimes it is worth taking time to get to know a new place. It's important to find places that make you feel comfortable before opting for a paid co-working subscription. So, do try and ask if you could work from a co-working space to get a feeling for the place. For me it has been worthwhile to testing the different places of work. I have ended up getting a 10 or 13 day pass which is valid for a year for Dreispitz Co-Working and RIZHOM which made it cheaper than the daily passes. This gave me more flexibility to choose where I wanted to work from, then a monthly pass would have. As a part time employee I only needed a work space at the most three days a week.
I hope I was able to provide a good overview of the situation in 2019 of places in Basel to work from. Do you know a good place which is not mentioned here? Let me know!