Renewed city magazine for an improved experience
Relaunch of vbzonline.ch
VBZonline is a unique magazine that tells captivating and informative stories about everyday life in Zurich's transportation system and its actors. It focuses on topics such as sustainable lifestyles, urban living, mobility, and much more.
Initial situation
In early 2022, we took over the existing website without making any changes and continuously maintained it. Then, in the spring of this year, we launched the eagerly anticipated relaunch.
This is how the website looked when we took it over: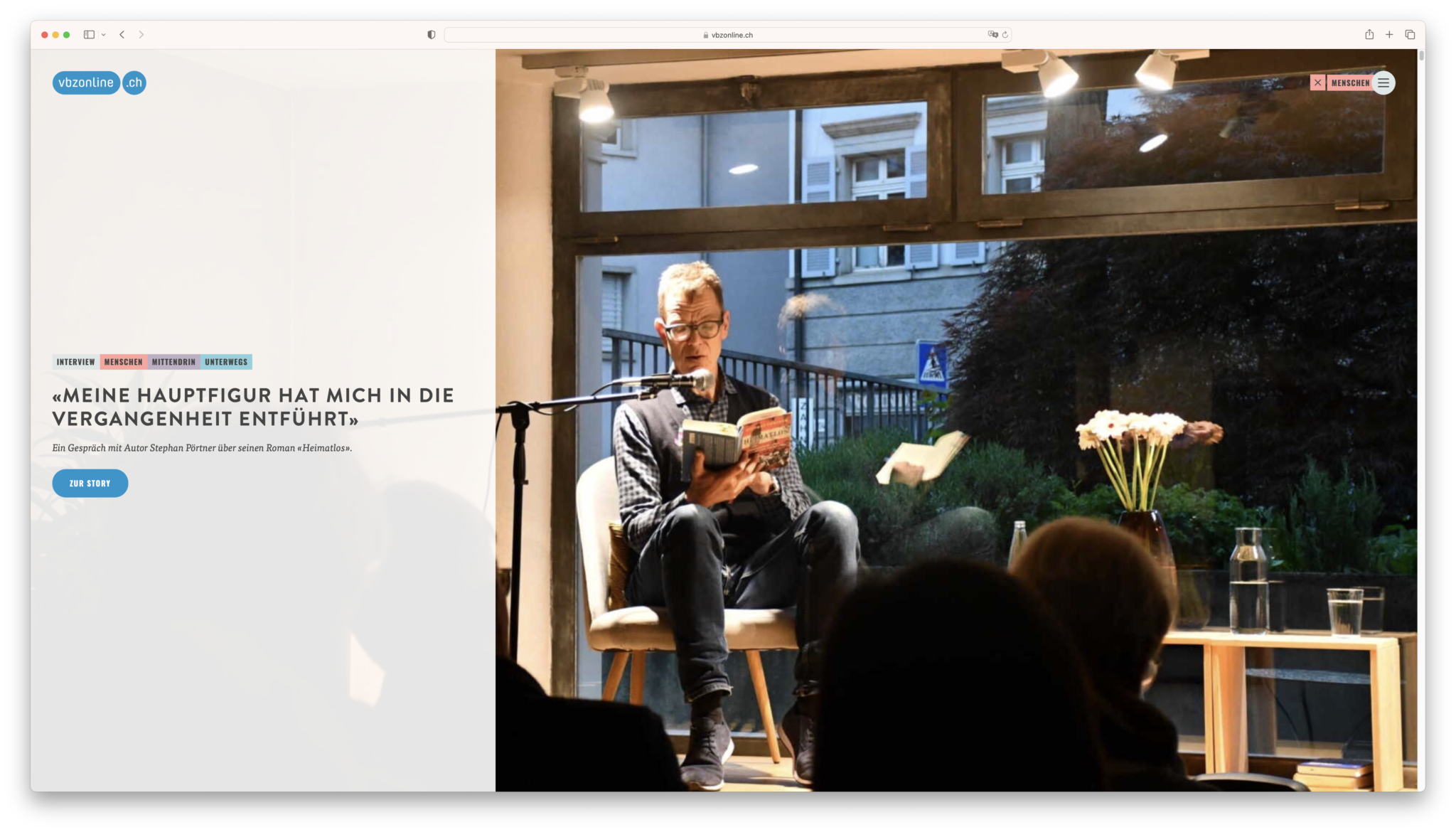 Relaunch of vbzonline.ch
Our goal was to provide an even more engaging online experience, and we are proud to present the new and improved version of the city magazine.
Our focus was on creating a modern and user-friendly platform that caters to the needs and requirements of our audience. The revamped design of vbzonline.ch comes with a fresh and contemporary look. With a clear layout and intuitive navigation, the city stories are better highlighted. New is also that now several articles are visible at a glance and a modern tile layout on the homepage.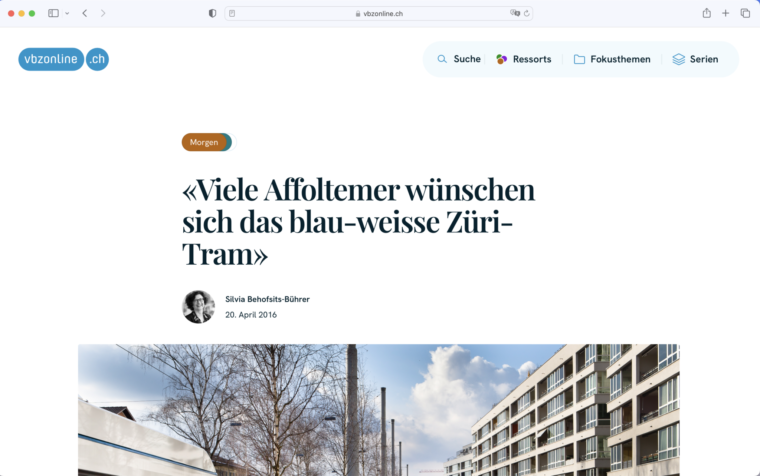 But that's not all. We have also introduced new features to make the experience more interactive and informative. One of the most exciting additions is the opportunity for readers to participate in polls on current topics. This way, our readers can voice their opinions on various aspects of public transportation in Zurich.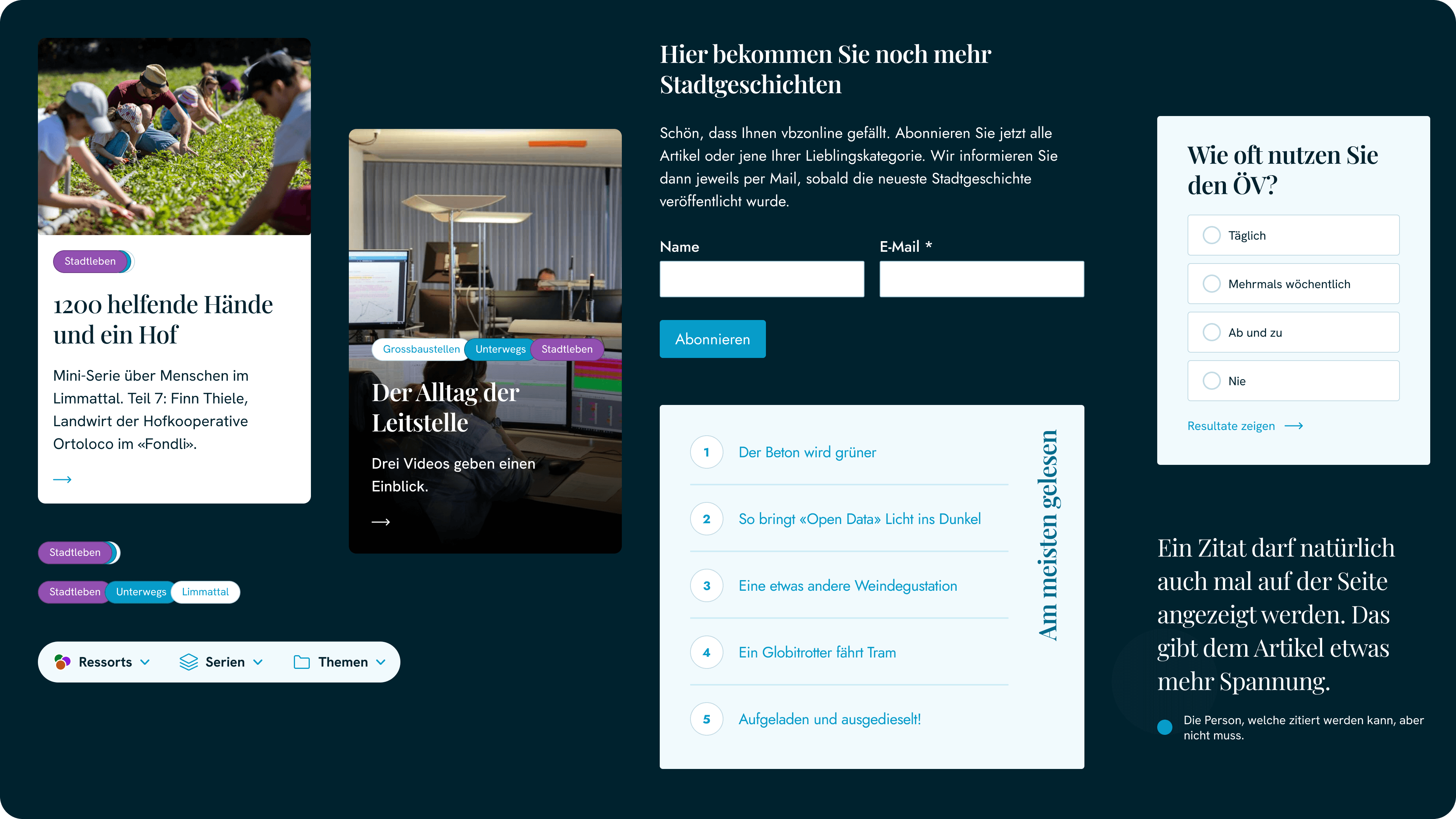 Additionally, we integrated a display of the most read articles, so readers can always stay updated on the most popular and current topics related to VBZ. At a glance, they can see which articles are being frequently read by other visitors.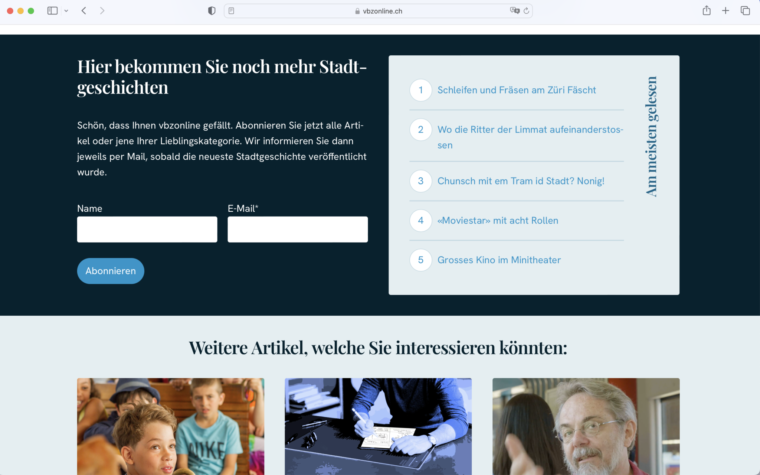 We are delighted with our ongoing collaboration with VBZ and will soon report on further projects.