A small touch of digitalization for the automotive industry in Switzerland
In order to support autofit – a garage network with over 290 car garages distributed throughout Switzerland – and their partners, we have given their websites a complete makeover and developed new functions to improve their processes.
The world of garages in Switzerland is not too well known for being digital. It was no different with the old autofit.ch website. Around 300 Autofit partner now have not only a digital presence but also direct access to their end customers. Read on why.
Starting point
Hostettler autotechnik ag, which operates the partner network called Autofit, came to us in winter 2018 to create a central hub for their partner garages. Because many partner either had no or a outdated online presence. Thus, the telephone number or opening times of a car garage were not up to date and customers were frustrated because of the incorrect information which were communicated online.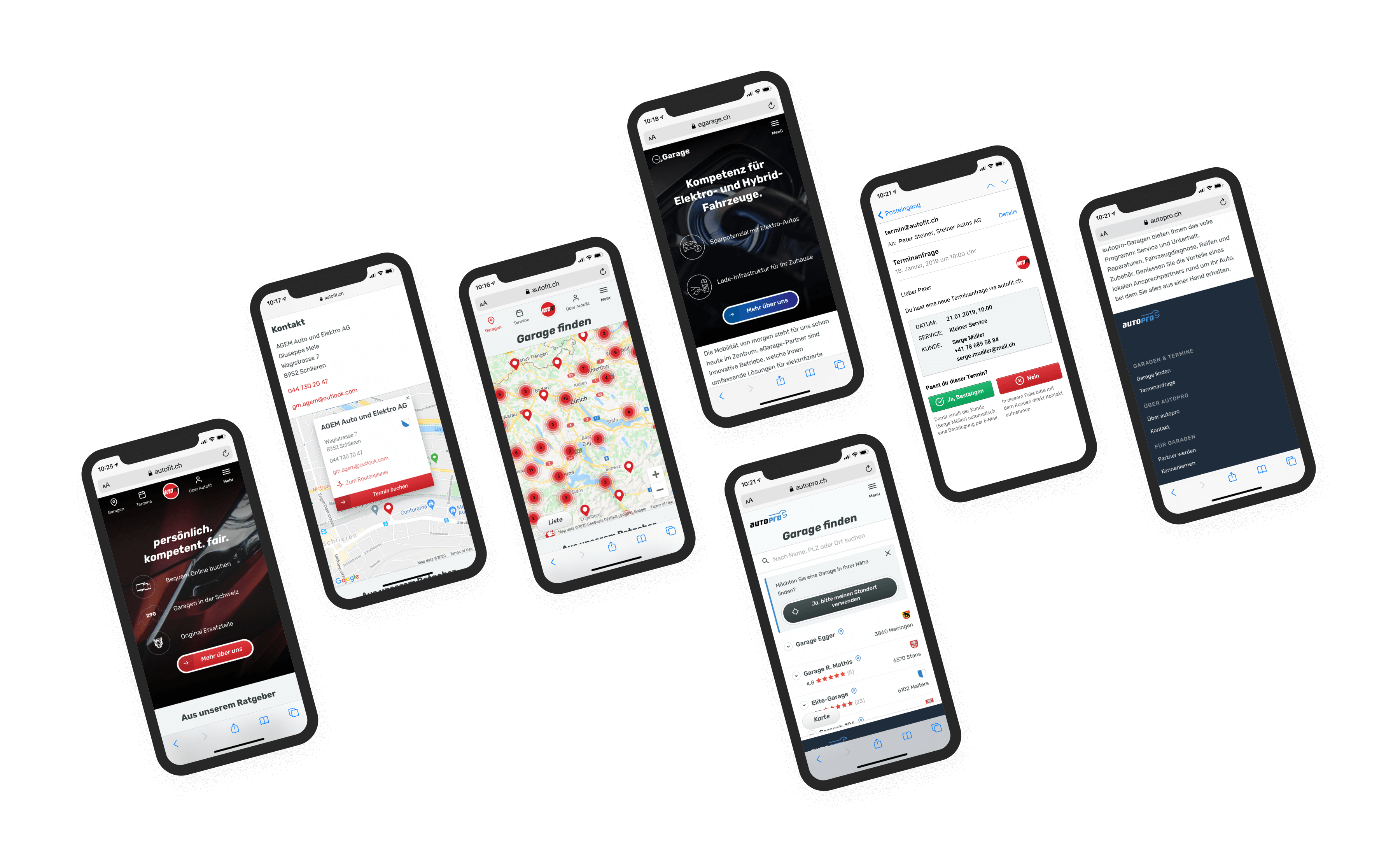 Our Solution
In the first workshops, we analysed which problems are currently the greatest, where time can be saved and in which areas the users can benefit the most. We decided that two target groups, customers and content manager of a car garage website, had to be focussed on. We have developed a concept with a strong focus on Google profiles, wehere the data would be mainly maintained.
Centralized Website with map search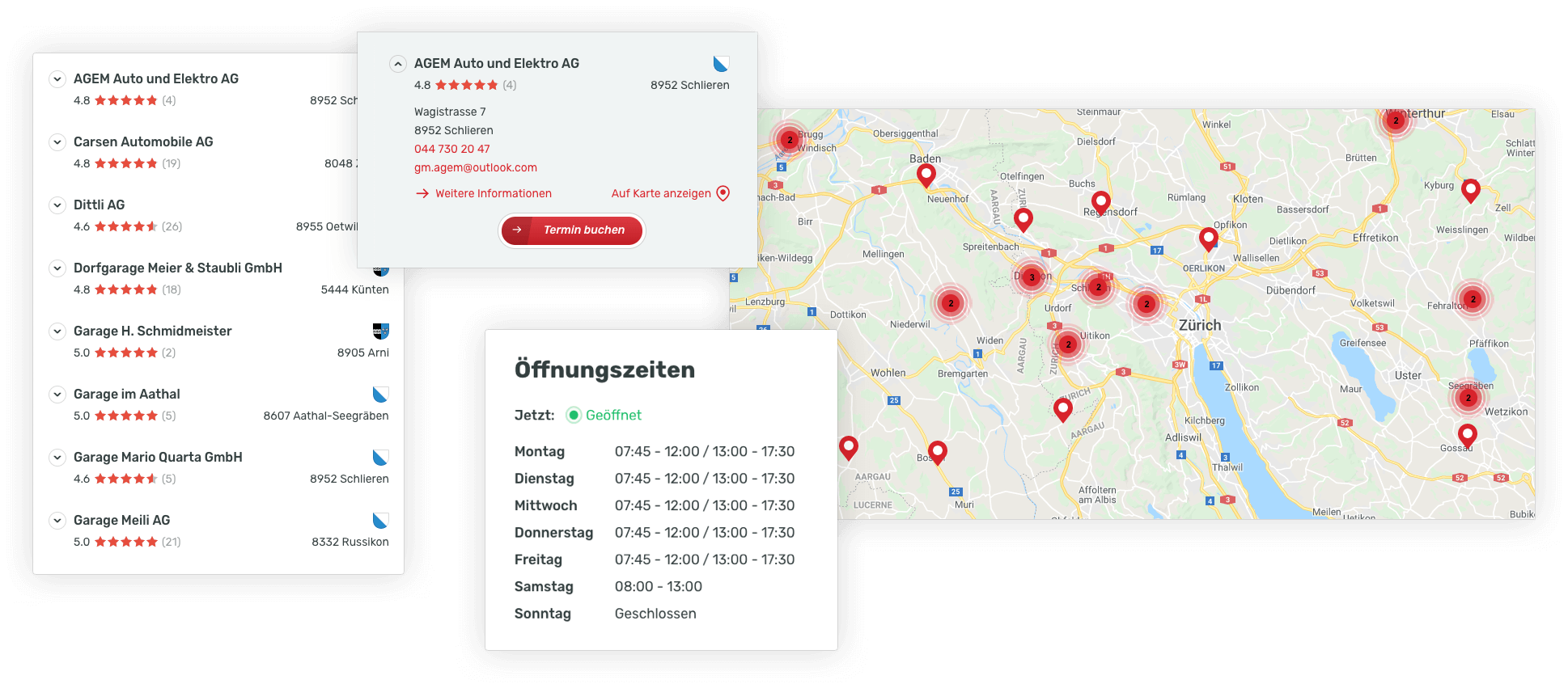 Online Booking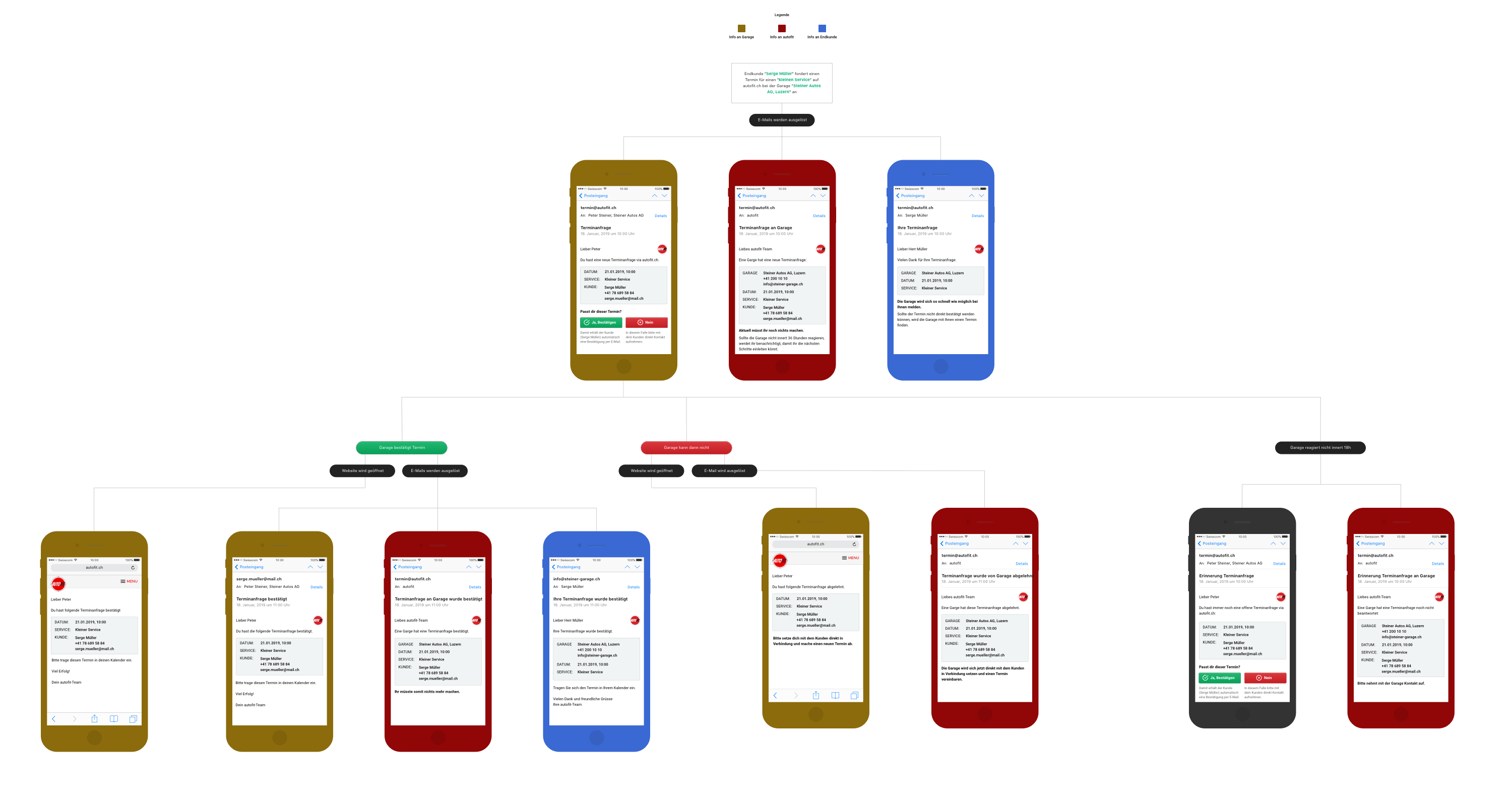 With the autofit team, we have long-term cooperation and support them as follows:
Needs analysis
Concept user guidance (UX design) & navigation
Content Strategie & Informationsarchitectur
Visual Design
Responsive Design to support different screen sizes
Design & Development of the User Interface (Frontend)
Connection (API) to Credit-Check Providers
Support & Maintenance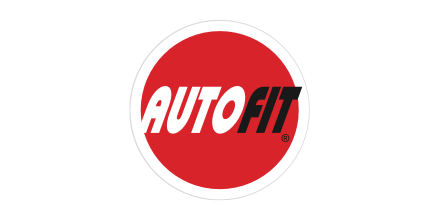 Type
Website
Client
hostettler autotechnik ag
Services
Design, Frontend, WordPress
Website
https://www.autofit.ch