Working from 2252 metres ASL
GALAAXY - the Bridge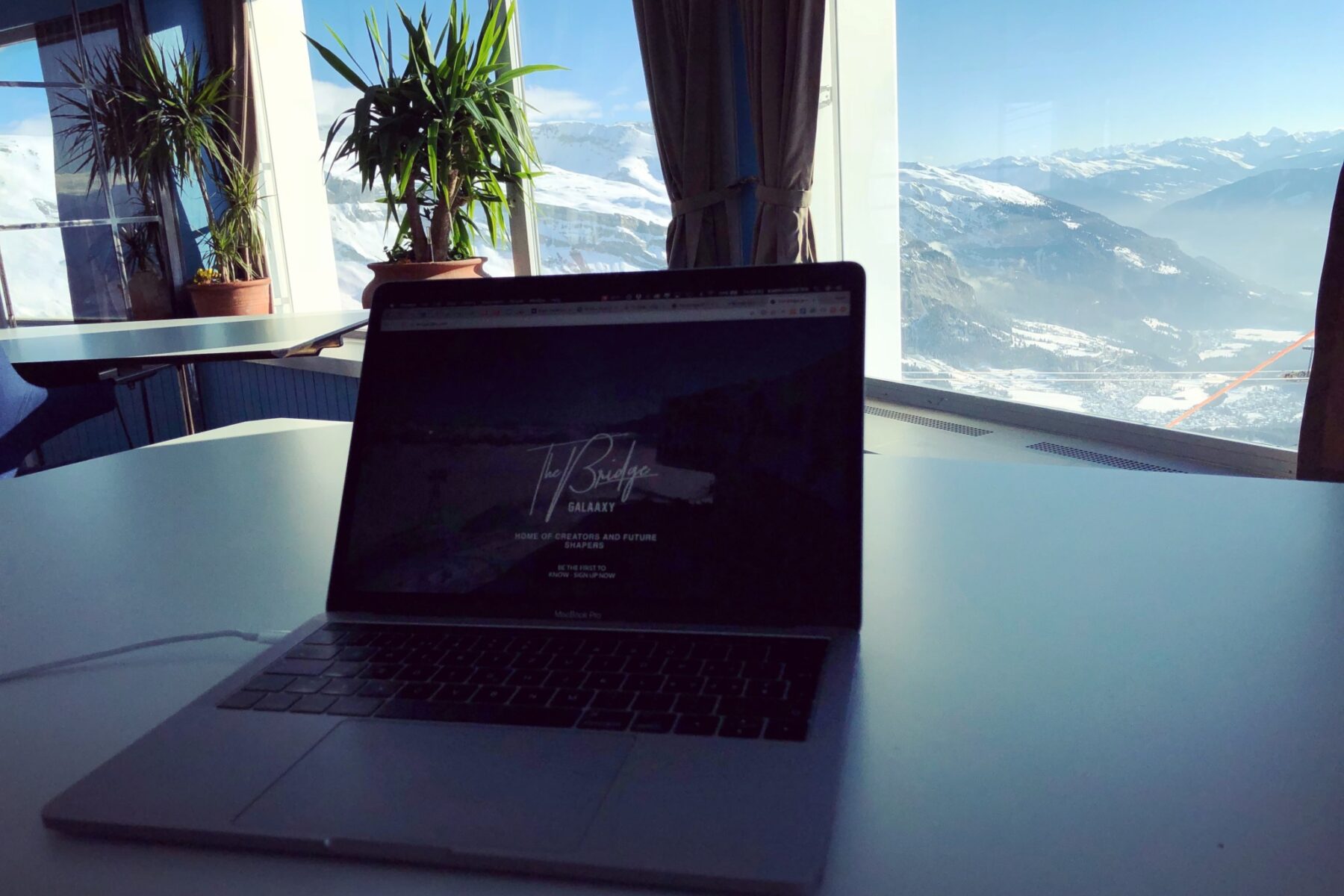 Winter time in Switzerland means a lot of fog in the cities but lots of sun in the mountains. Since the end of 2017, LAAX has a co-working space on top of the Crap Sogn Gion, 2252 meters above sea level.
That's why I got out of the mist soup to beam myself up onto the Crap Sogn Gion.
The Bridge
The co-working space is called the bridge and their commander welcomes you as soon as you enter the place.
The website does not actually contain much information. You just need to install the Inside LAAX App to purchase the entrance ticket directly within the app. Attention! Not included in the entrance fee is the lift ticket to get there at all.
There is plenty of space and many different places where you can do your work:
Sitting and bar tables right at the window front
Meeting rooms separated with glas
A sofa area in the middle of the room
Telephone booths to make undisturbed calls
A cinema as a meeting room
Ski & Work
There is a locker room where you can place your snow sports gear and go for a quick ride on your skis or snowboard. That sounds like a good lunch activity to me.
I liked working here. I'm currently injured and couldn't enjoy the sports activities in the snow but I'll definitely come back to spend my breaks on the snowboard or even on the bike, next time.
Team Event
Work with your Team from The Bridge @ GALAAXY
A creative week on top of the mountain with my required-Team? Why not?!