Photo Shoot in Paris
Behind the Scenes with Boris Baldinger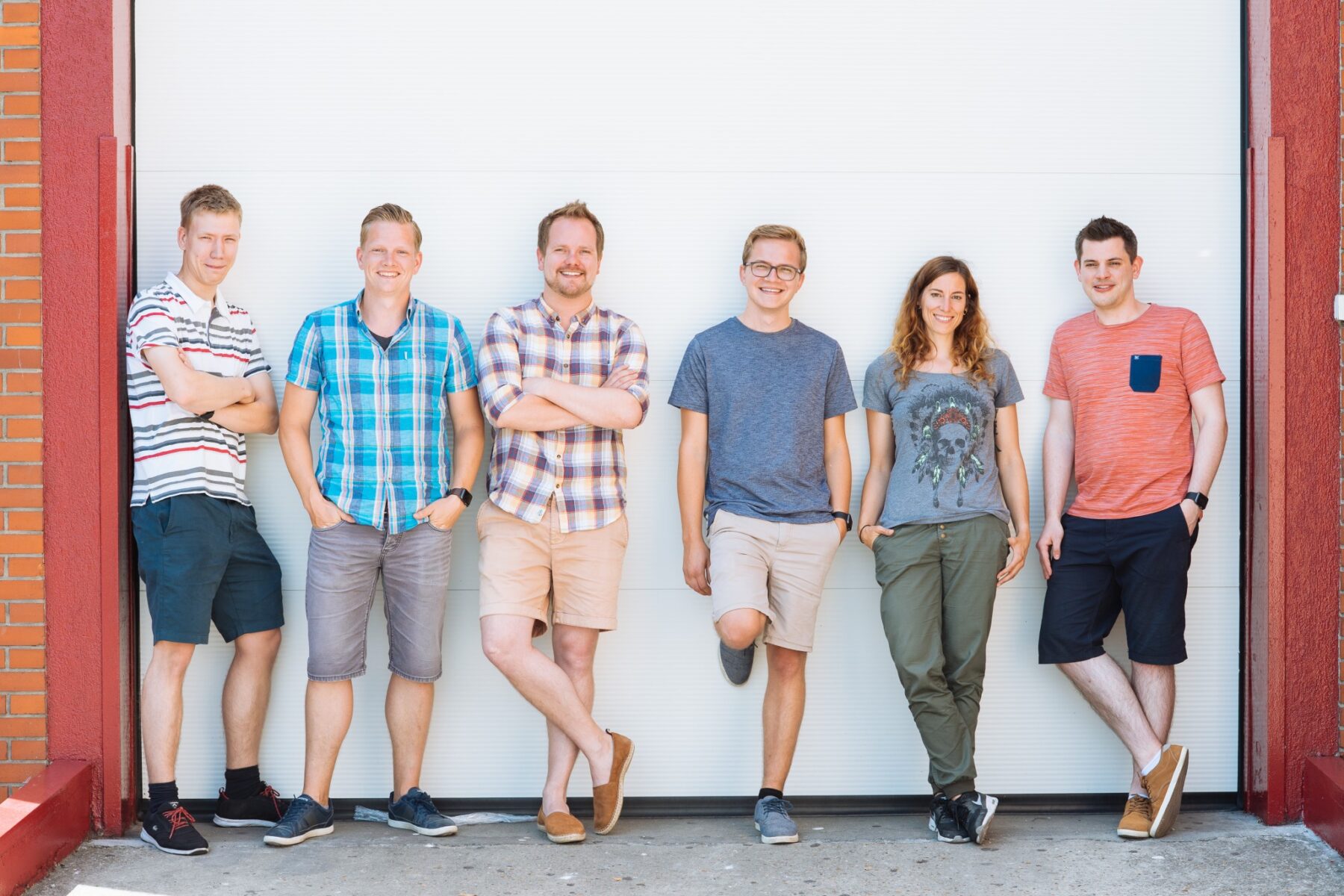 We met in Paris for a WordPress conference, invited our partner, friend and photographer Boris Baldinger and had a personal branding photo shoot for each team member.
At required we have built a remote culture where everyone can live their individual lifestyles and work from wherever on this planet they want to be. Each team member is in a way different. Some of us focus on their families, others travel as much as they can and then there are the ones who just appreciate to have a regular and structured daily routine. Of course we all share the same passion, which is being a little digital nerd, but besides that each of us is a strong individual. Also, at required we put the people in the foreground and not the brand itself and that's what we wanted to convey on our website.
Characters
For the last four years we designed our website around our characters, trying to express that each of us is a unique character. Our goal was to show that we are very relaxed and don't take ourselves too seriously all the time, although we worked seriously with some Swiss corporate clients at the same time.
The downside of the characters was that we were a bit hidden behind them. Our clients, especially when they met us the first time, had a hard time to find out how we would look like in real life. So we changed that by combining the characters with profile photos. We showed our faces more often.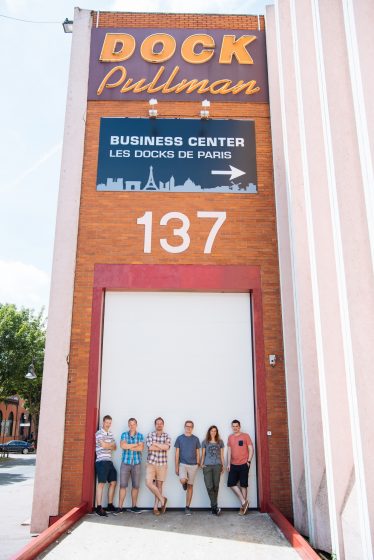 A growing team
As the team started to grow, new team members had to wait until their character was ready before we could update the website. Also, the artist of the characters, Bo, moved his profession to tattooing and struggles to find the time to draw for us. We started to put the characters more and more into the background while our team pictures became more and more important. That's when we decided it's time to plan a professional photo shoot.
The photo shoot
Instead of taking group photos and profile photos where we all look the same on the same background, we decided to have a personal branding photo shoot for each team member, where each of us could express themselves individually. For this, we hired Boris Baldinger whom we've known for quite some time. Since we also work together on client projects, it was a perfect fit.
Behind the Scenes
Some thoughts about the Shooting from each team member:
Pascal
Although I've only actually met Boris in person a few months ago, I knew of him and his work for quite some time thanks to social media. After having seen many of his photos and learning about his technical background, I immediately knew he was the right person for this shooting. Walking through Paris with Boris for the photo shoot was very inspiring. I was really amazed by the results.

Staring into the future 😎
Ulrich
Even though we had not scouted the area in advance Boris was able to quickly identify cool places and angles to take photos. I felt I was able to click straight away with Boris as he had technical background and understood me well. I was really pleased with the end result of the photos. The new photos have given me an urge to redo my website with the new photos.

Looking out on the Seine in Paris
Dominik
I never had a photo shoot before (not counting those classic shots in first grade). And actually, I don't even like standing in front of a camera. Thus I was really curious what the result of this photo shoot will be.
Boris and I haven't met before but once I saw him at the first dinner I was confident that we'd have a great time. Three days later, my initial feeling has come true. I didn't feel any pressure and I was totally (and I'm still) impressed by the incredible work done by Boris.

Oh hey, a funny gif!
Paschi
I hadn't met Boris in person before Paris, but I already "stalked" him on social media because I loved his work as a photographer since he started to do that full time. It was a real pleasure to meet and talk to him in person at dinner. And as I'm a ambitious hobby photographer I was massively impressed by his gear. 😉 Even though it was the first time I was photographed by a professional, it didn't felt strange. We had a really relaxed time at La Defense (my personal choice of location for our shooting). Within around 40 minutes and we had loads of photos at multiple spots. This place was really awesome. I'm totally happy that I can now say "I know Boris, this impressive and inspiring guy".

Just stepped out of the metro and there was this colorful wall.
Velthy
The only other time I had my picture taken by a professional photographer was about 5 years ago. My colleagues then and I were standing in line when we'd hear "Next!" and then had to step into the spotlight. About 5 seconds later, we were done.
With this photo shoot, it was way more relaxed. I met Boris early in the morning near Sacré-Cœur and we were basically just hanging out, while he was taking pictures. It was a pleasant surprise just how casual, yet professional he acted. I'm really happy with the results!

Holding an e-book reader, pretending to read 😉
Karin
Boris and I have known each other for quite some time. We have travelled together, we taken photos together and best of all, he taught me how to take street photographs. This happened long before he was working as a professional photographer. Wandering through the streets of Paris while he was in charge of shooting me, I got to know a very organised photographer who would improvise and quickly adapt the environment to put the person to be shooted in the right light or spot. I could feel his energy and passion for the job. Boris was the perfect fit for shooting me and the team and I am very looking forward to working with him more often.

..too heavy for this road sign..😉
Boris Baldinger
Each human being is different, not only in their looks, but also in their lifestyle, feelings and expressions. Everyone creates a life where they feel comfortable. Where they are accepted for what they are. When Karin asked me if I could do a personal branding shoot in Paris with her team, I was thrilled and scared at the same time. I have never done a personal branding shoot in a country outside of Switzerland, in a city which I didn't know very well. Well, from time to time one just has to say yes to new challenges. I did say yes and I loved it. Every single shooting with each person was a blast and the results blew my mind. I am very thankful for the opportunity to work with such a great team in a city like Paris!

shooted the streets of Paris, as well!
Silvan
My second passion beside required is urban gardening and permaculture. To expand my knowledge in those fields, I'm taking some time off. You'll find me in a garden instead of in front of my computer. That's why my personal shoot will be postponed.
Boris at Work
We took pictures of Boris while shooting:
(Fun-Fact: he did wear knee protection – look closely on his right leg)