Impressions from the
WordPress Conference
WordCamp Europe 2018 in Belgrade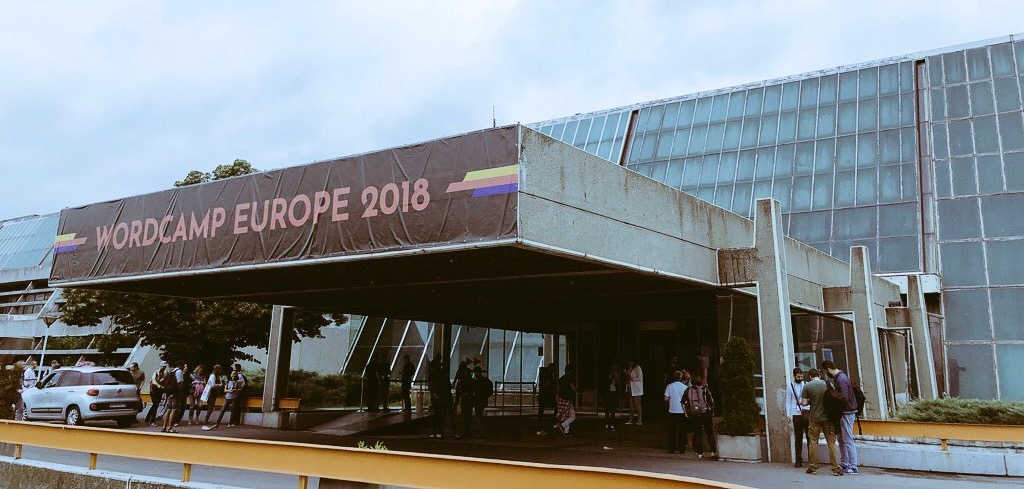 WordCamp Europe is one of the biggest WordPress conferences worldwide. After taking place in the capital of France last year, the event moved east to Belgrade, Serbia. For us this was a great opportunity to get together, explore a new city and to meet old and new friends in the community.
We arrived in Belgrade on June 13, right in time for the three-day conference happening on June 14–16.
Contributor Day
Being avid contributors to WordPress, Dominik, Ulrich, and Pascal attended the WordCamp Europe contributor day. Even though there were some wi-fi issues, they managed to actively work on WordPress and help other people getting started doing so. It was impressive to see over 500 people gather for this contributor day, which is way more than a regular WordCamp!
The WordCamp
An impressive number of 2,085 attendees from 76 countries participated in the following 2-day conference at the Sava Centar, the biggest conference center in Serbia. A total of 65 speakers held workshops or gave a talk during the event. This meant lots of opportunities to soak up knowledge and to catch up with other community members.
Fun fact: After the inaugural event in 2013, WordCamp Europe 2018 is the only edition where no-one from required gave a talk.
Not having to prepare a presentation meant we had plenty of time for listening to other talks, meeting friends, engaging with sponsors. Of course we also took our mandatory group picture with our conference badges:
Also, Karin was interviewed by Dutch hosting company Savvii about challenges for web agencies, being a remote team, and, of course, Gutenberg.
And as a UX and design specialist, do you have some thoughts about Gutenberg?

"As a user who is already very familiar with the way the classic editor works, I initially struggled with Gutenberg because I had to change my mindset to adopt the new version. But from an expert perspective, I believe that content managers will be more efficient when writing in Gutenberg."

Some of our favorite talks of this year's WordCamp Europe in Belgrade include:
WordPress in 2019
"The real growth opportunity is to be able to scale WordPress up the value chain. Not focus on market share."

Noel Tock
You can watch Noel Tock's presentation about WordPress in 2019 on WordPress.tv.
Beyond Gutenberg
"The principles of Gutenberg: optimize for the user, content first, no lock-in, incremental development"

Matías Ventura
Matías Ventura's talk can also be found on WordPress.tv.
Mastering Feedback
"Give positive feedback as specific as possible»

Davide Casali

To learn more about how to master feedback, Davide Casali's talk is up on WordPress.tv for you to watch as well.
Impressions
In true social media influencer manner we captured our week in Belgrade in many countless Instagram stories. For ease of use we put together a little video:
Our favorite spots in Belgrade
Coffee & Breakfast:
Kafeterija, Amélie, Koffein
Food & Drinks:
Tri šešira, Comunale, The Passengers, Toro, AmБar