SBB Cargo Blog
SBB Cargo – the Swiss company for freight rail informs about transport solutions, networks, and services. The SBB Cargo blog needed to be integrated into the SBB's corporate design and editorial team.
SBB Cargo built its first blog in 2007. On purpose, this first release was far from the company's CD; content-wise it covered topics about logistics and it served for trial and error during a very important phase of the blog's maturity process.
With the new release of the blog in May 2013, it became one of three strategic corporate publishing instruments. The blog is now fully integrated into the CD: website, print magazine, and blog are a unity, connected by cross-media content of high quality.
What we did
A visual redesign based on guidelines of SBB Cargo's Corporate Design
Author management in the frontend
Implementing responsive design to enable multi-device readability
Migration of the current content
Building a custom editorial team page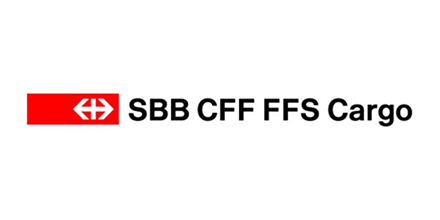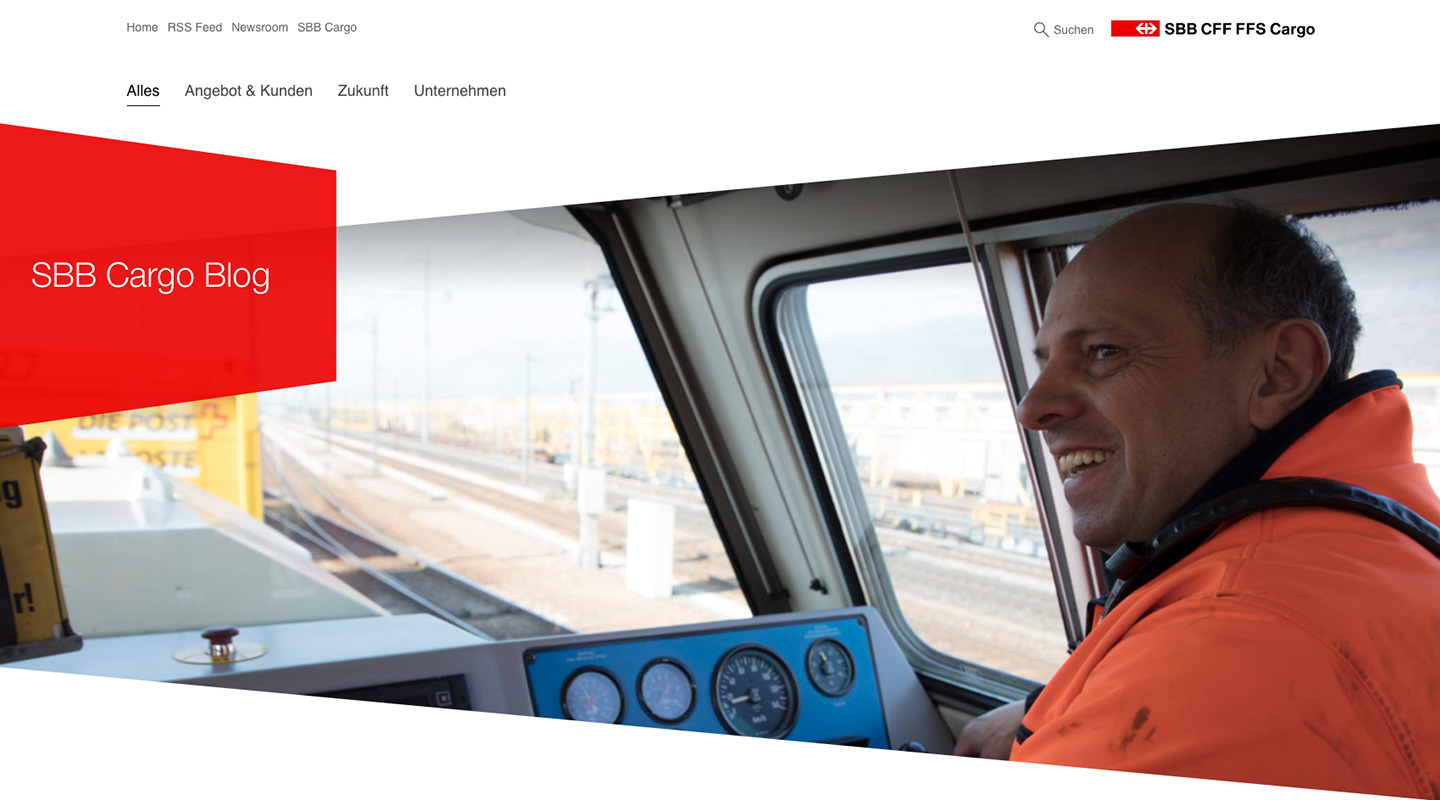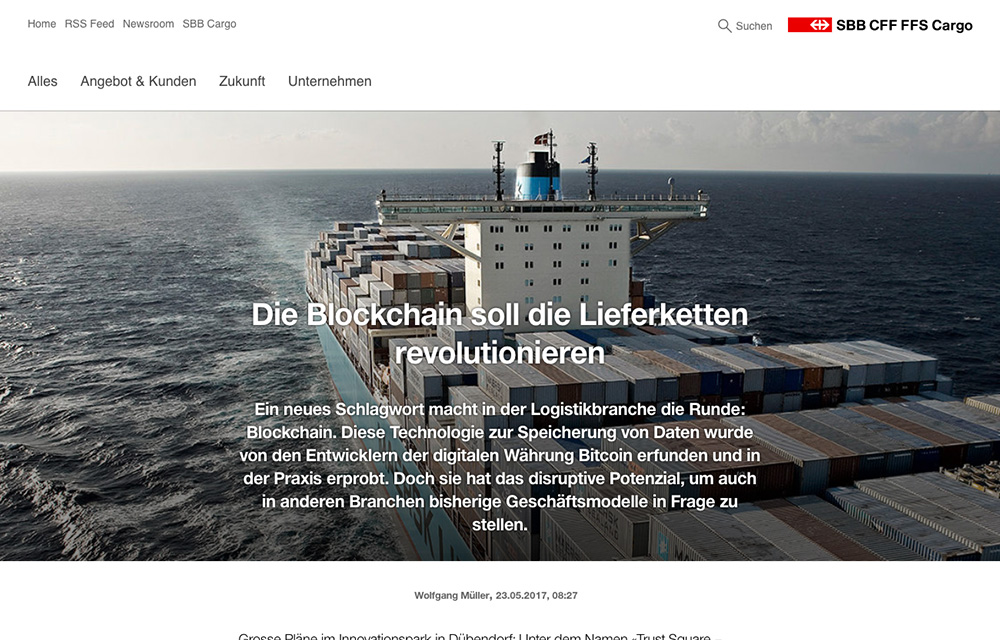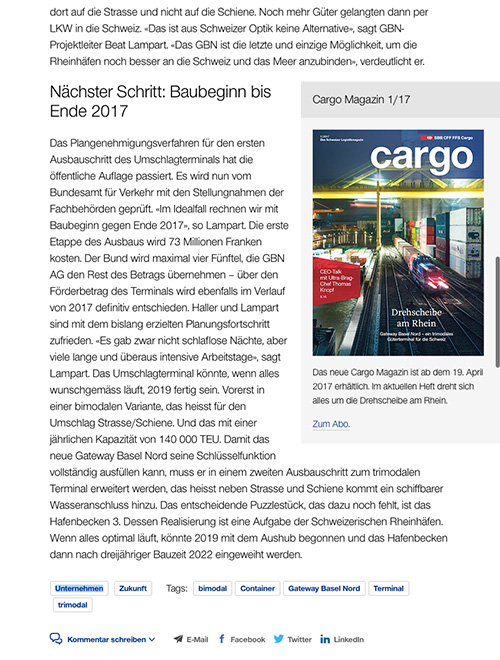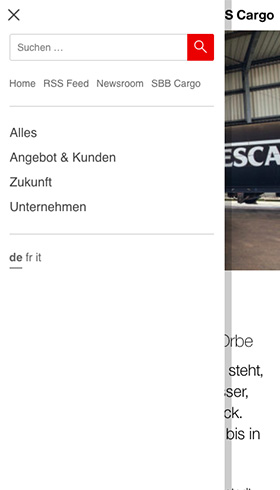 What our client has to say:
required+, under the lead of Karin Christen, understood the clients' need from the very beginning. Her capability to listen closely and combining the desires with her expert knowledge made it possible to offer SBB Cargo a perfectly suitable solution. The team of required+ planned, designed, and implemented the page in a professional and smooth manner with a firm timetable.

Marie-Christine Schindler