Blog Katholische Kirche im Kanton Zürich
The Katholische Kirche im Kanton Zürich (Catholic Church in the canton of Zurich) provides for pastoral care, spiritual guidance, education, annunciation, clergy, liturgy as well as the building of the community in the canton. It informs on a regular basis about its activities and offers.
On July 6th 1963, Zurich's voters said yes to the acknowledgement of the Roman Catholic Church in the canton of Zurich as a public corporation. 50 years later, upon its anniversary, it was decided to intensify communications and to go where the people are (Geh-Hin-Kirche). And these days, they are, very intensively so, online. This is why it was decided to build up online communications and start dialogue by launching a blog, which is one of the strategic corporate publishing instruments next to the website, Facebook, Twitter, and YouTube. On the 1st of December 2014, falling together with the first advent and the start of a new catholic church year, the blog went live.
What we did
Visual design based on guidelines of the Corporate Design of Katholische Kirche im Kanton Zürich
Author management on the front end
Implementing responsive design to enable multi-device readability
Building of a custom editorial team page
Providing trainings for the editorial team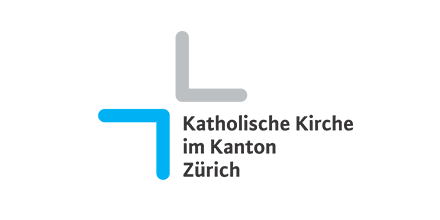 Type
Blog
Client
Katholische Kirche im Kanton Zürich
Services
Design, Frontend, WordPress
Website
http://blog.zhkath.ch/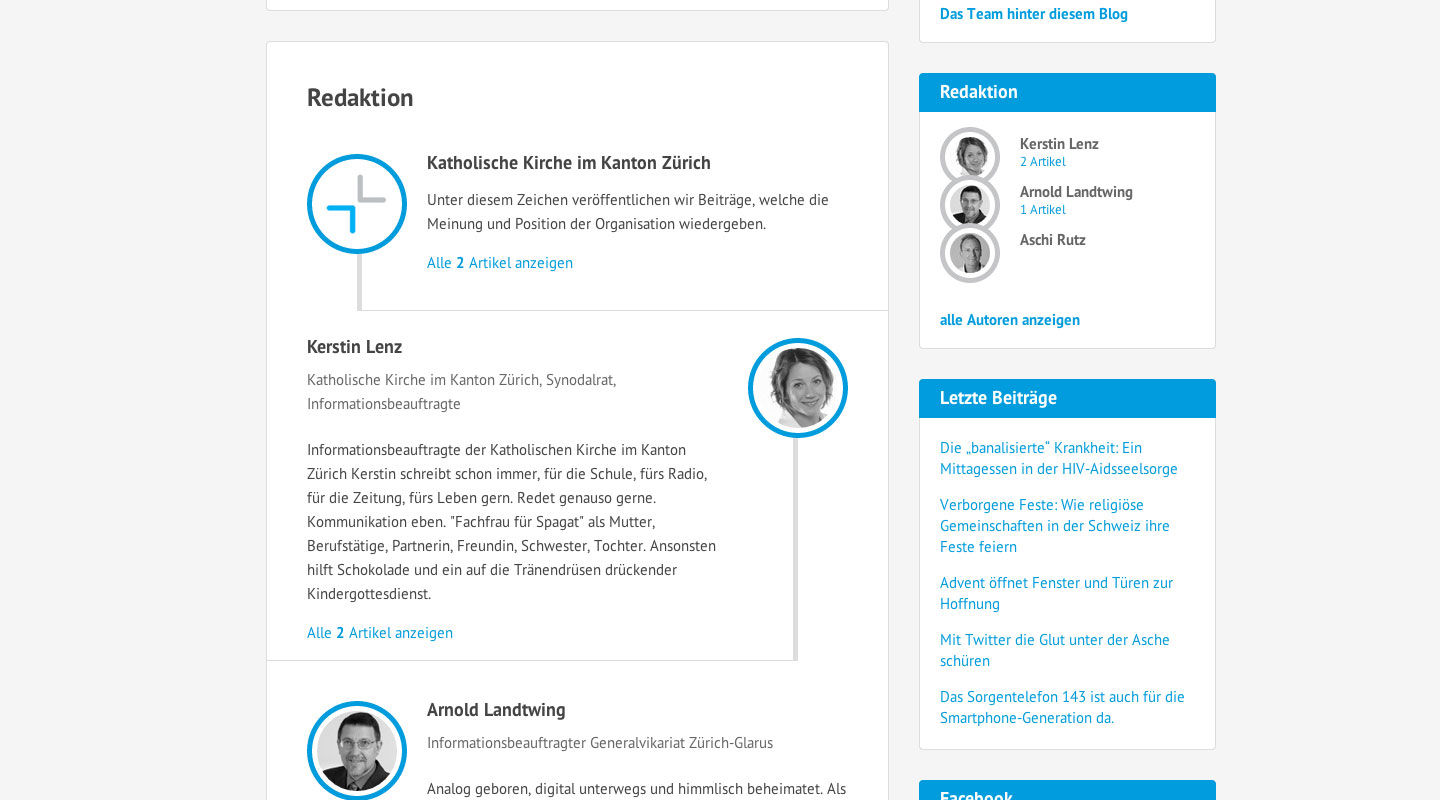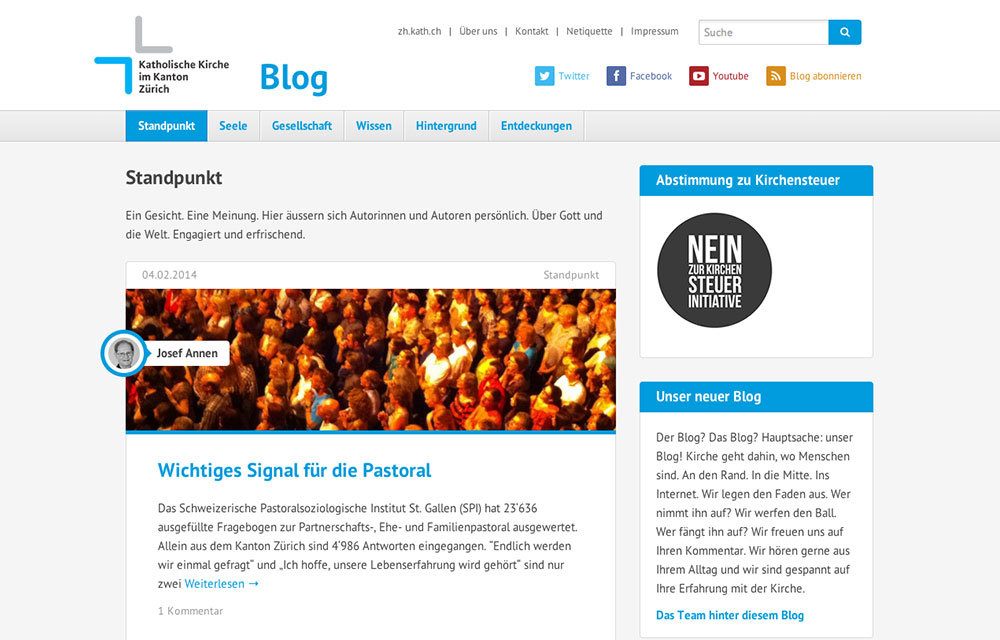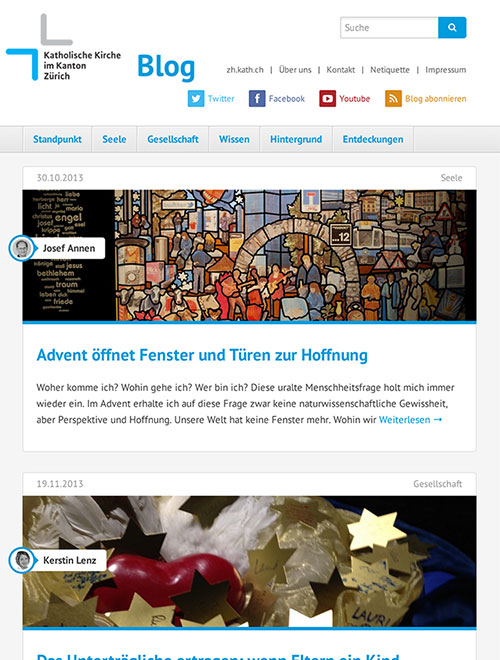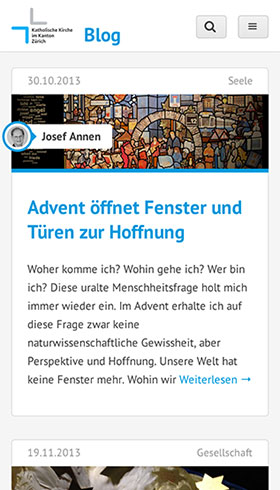 What our client has to say:
Arnold Landtwing, Spokesperson to the vicar-general of Zurich

The required+ team really understood how to listen carefully to what we told them. They showed a great ability to empathize with our organisation, detect and analyze our needs. They managed to implement also complex requirements perfectly and created a suitable design: simple and beautiful. We do have a blog. It works. required+ are our heroes.