Pascal Birchler
WordPress Developer
Pascal strengthens our WordPress competence as a part-time developer who loves to build easy-to-use solutions. He's always looking for new ways to make things even more awesome.
What he does
When he's not busy with his studies, Pascal loves to build all sorts of things with WordPress and contribute back to the project. He knows that "done is better than perfect", yet he has a careful attention to detail.
With a background in digital publishing and a passion for cooking, Pascal is always keeping an eye on the end user's experience. He's always up-to-date on all things WordPress so he can make the most out of it for each individual solution.
His latest blog post
On Internationalization and Localization
Pascal wrote an in-depth introduction to internationalization and localization, two important parts of software engineering and design. The article includes many examples and resources.
His latest talks
Decluttering WordPress
WordCamp Torino 2017
At this year's WordCamp Torino in the beautiful Piedmont region of Italy, Pascal pointed out areas in WordPress that were difficult to use, and how we solved these issues. It's a good example for how our UX knowledge benefits the whole WordPress community thanks to open source.
From Blogger to WordPress Core Committer
WordCamp Europe 2016
Pascal had the opportunity to talk about his humble beginnings as a WordPress user, developing a feature plugin and how he eventually got commit access to WordPress core.
Selected projects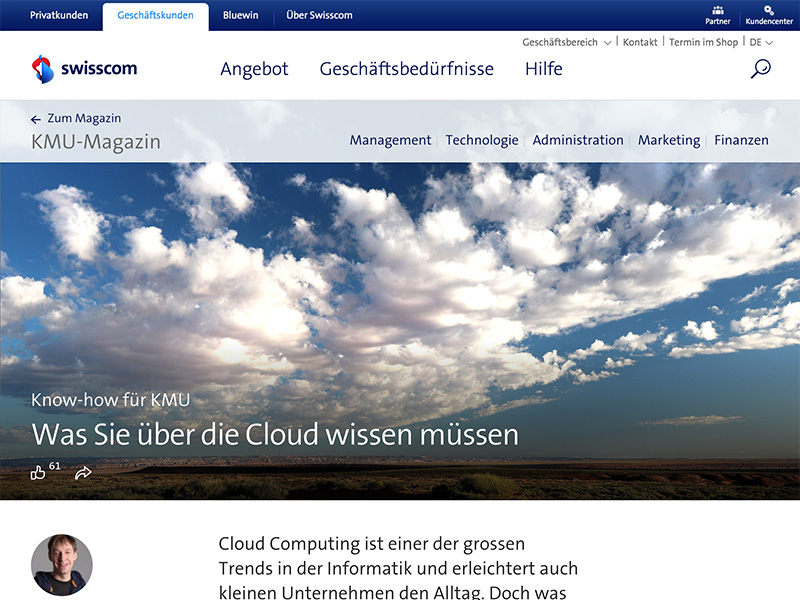 Previously called "SME Business World", the Swisscom magazine provides small and medium sized businesses in Switzerland with insights and articles around management, technology, marketing, finance, and more.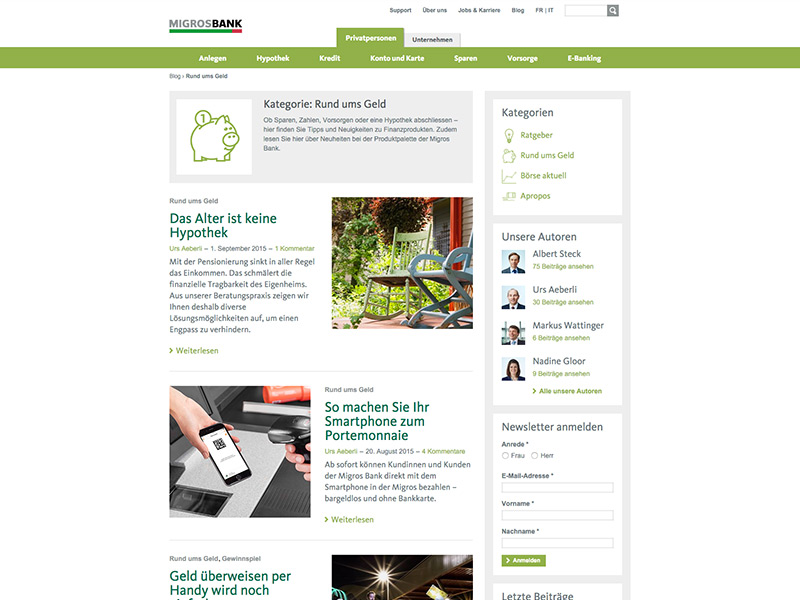 The original Migros Bank Blog layout was based on an adaptive frontend, like the main website. We re-wrote the entire code of the WordPress solution and built a fully responsive frontend on top of it. Additionally we gave the blog a modest facelift.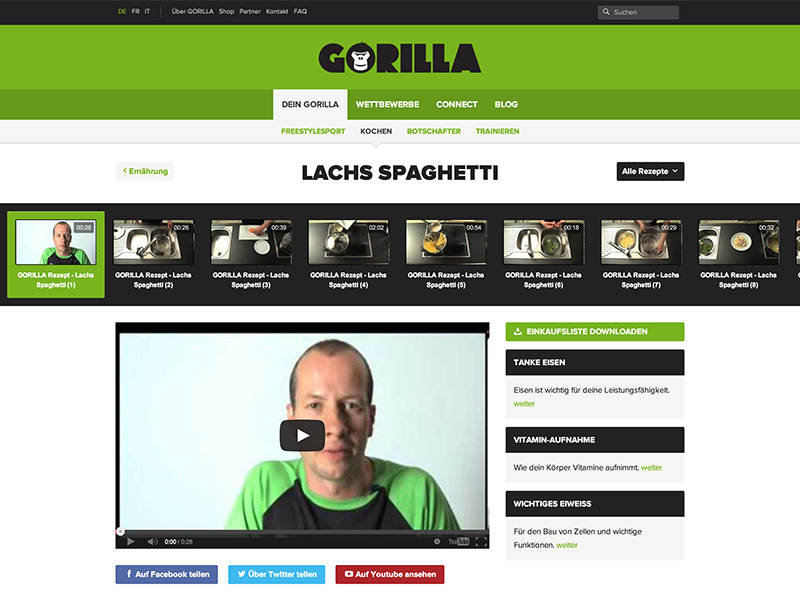 GORILLA – A health promotion programme by Schtifti Foundation provides information, videos, and competitions with prizes for kids and young adults. The GORILLA website had to be adjusted to a new strategy, streamlined, and optimized for the target group.